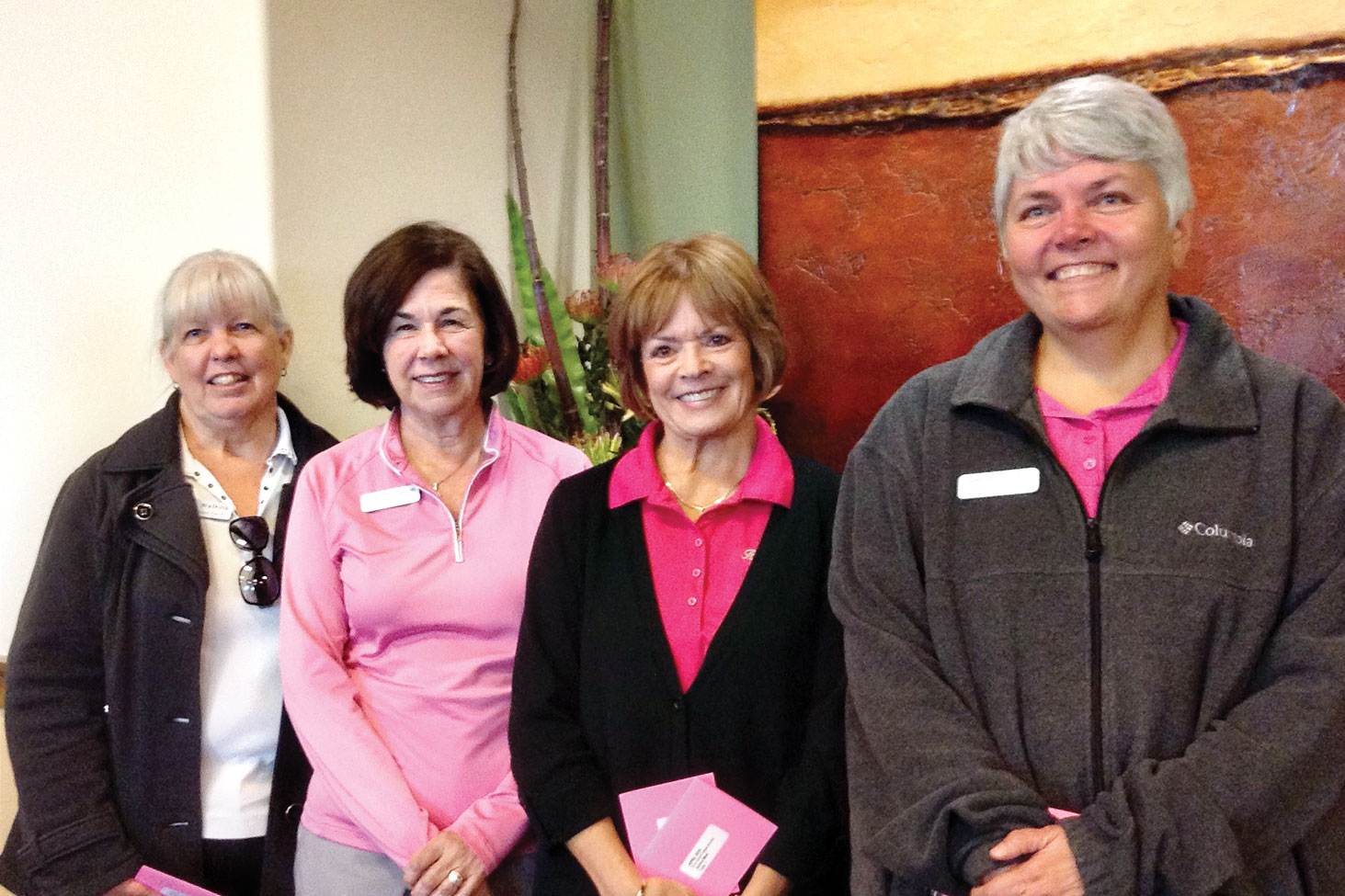 Camille Esterman
Sunny skies and warm temperatures in April set the stage for the Ranchette Putters' weekly rounds of putting. The club takes pride in announcing this month's winners for the most holes-in-one (six or more) and the first, second and third lowest average scores.
Three ladies rose to the weekly challenges in April and recorded some great scores. The third lowest average was turned in by Doris Carlin with 37.333 and eight holes-in-one. Evie Thompson landed in second place with an average of 36.333. A stellar putting performance put Janice Neal on top with an average of 36.000 and seven holes-in-one.
Sinking the ball with one stroke takes a lot of talent and these ladies received prizes for their holes-in-one: Cindy Watkins and Ardie Rossi with six; Janice Neal and Barb Miller with seven and Doris Carlin with eight.
Ranchette Putters congratulates our April winners and invites all female residents of SBR to join us for a fun weekly event. Check out our bulletin board by the pro shop for more information or contact Marian Bianchini at [email protected]