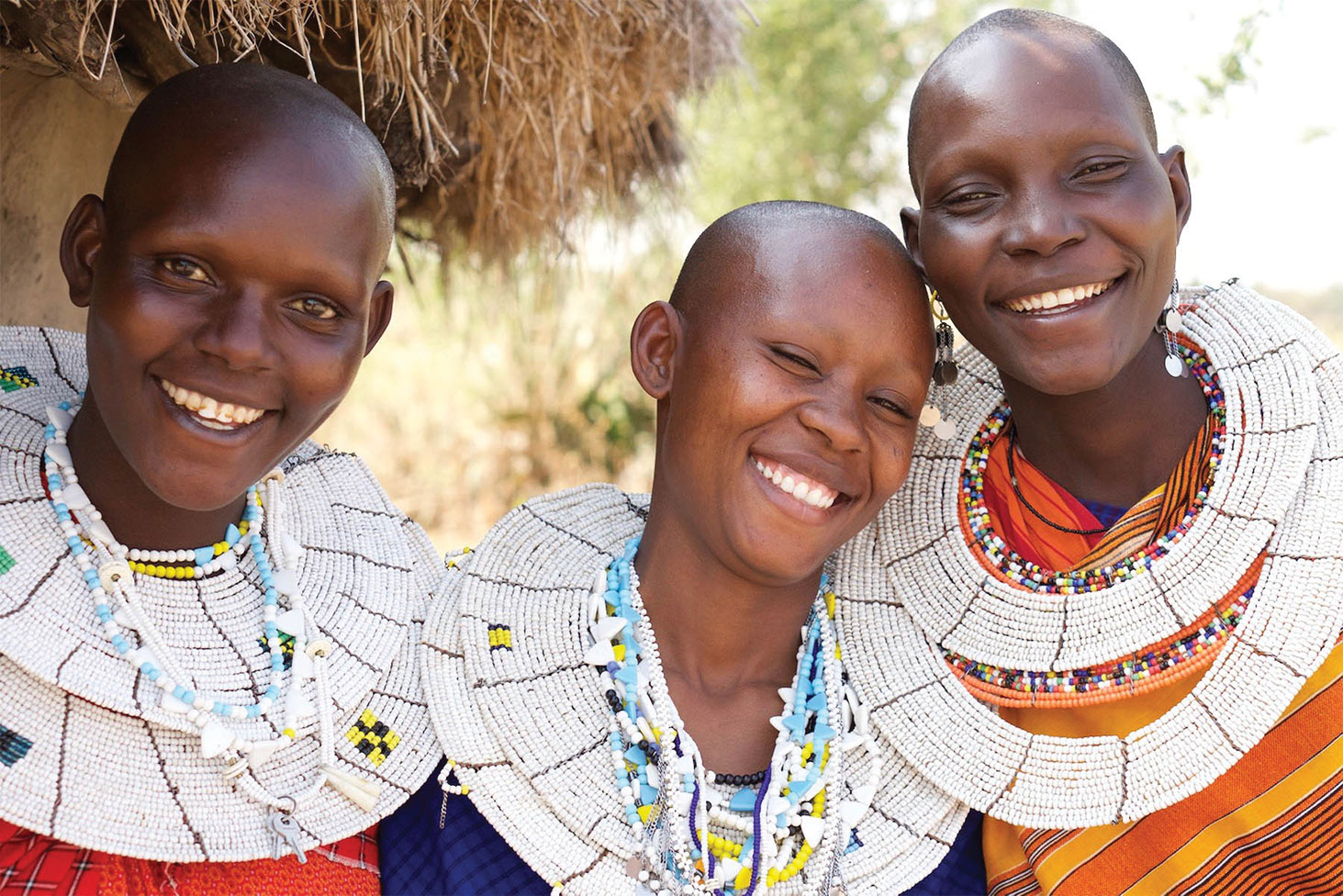 Carol Fielding and Linda Shannon-Hills
Almost 100 SBR residents attended the first meeting of the newly formed Armchair Travel Club on Saturday, January 27. The La Montana and La Mesa Rooms were packed as residents relaxed with their favorite beverage from the Bistro to enjoy the spectacular presentation by Mark and Arlene Wong on their July/August 2016 trip to Tanzania and Northern Italy.
Their trip started with four days in Amsterdam and a day in Arusha, Tanzania, prior to a 14-day OAT (Oversees Adventure Travel) Safari. Following the Safari, they traveled to northern Italy where they spent ten days in Bellagio (Lake Como) and ten days in Stressa (Lake Maggiore).
Mark and Arlene shared through narrative and a slide show their unique experiences, including a Maasai Warrior Retreat (celebration of boys becoming warriors), a Maasai Village (a day in the life of Maasai women and men in their village), a primary school where they immersed themselves with school children—not to mention the herds of elephants, zebra, wildebeest, monkeys, giraffes, gazelles, baboons, buffalo, hippos, and hundreds of birds they saw from their jeep. In Italy they visited various islands and town centers in the Lakes District, as well as visiting Milan and Lucarno, Switzerland.
Many SBR residents have experienced unique trips in Arizona, the U.S., and all over the world, and have also expressed an interest in finding others who love to travel or are willing to share their travels. What a wonderful opportunity for us all to explore the beauty and culture of these places through the eyes of our friends and neighbors at the Ranch.
Where do you want to go? Australia/New Zealand, Machu Pichu, Alaska, Morocco, Spain, National Parks, Israel, Europe, Hawaii, River/Ocean cruises? These are all places, and many more, that our residents have traveled to. The possibilities are endless!
Those who attended the first meeting completed a questionnaire about where they've traveled, mode of transportation, and where they'd like to travel and/or hear about through presentations. We're compiling all of that information and putting together a calendar of one 90-minute or two 45-minute presentations each month. All meetings are from 5:00-6:30 p.m. Our future dates so far:
* Saturday, February 24 – Antarctica (Kerstin Seifert)
* Saturday, April 7 – Tonga (Elmer & Karen Klavetter); open
* Saturday, May 5 – open
* Saturday, June 2 – Ireland (Mark & Jean Morgan); open
* Saturday, July 7 – Sicily/Italy (Duane & Paula Roggow)
Interested? Co-founders, Carol Fielding and Linda Shannon-Hills, have created a closed Facebook page (SBR Armchair Travel) and an SBR Armchair Travel email group for residents who would like to receive information about the Club activities. Event dates are also posted in the HOA weekly reminder and on Nextdoor. Contact Carol at [email protected] to get on the email list, request a questionnaire, or sign up to do a presentation.
Happy traveling!