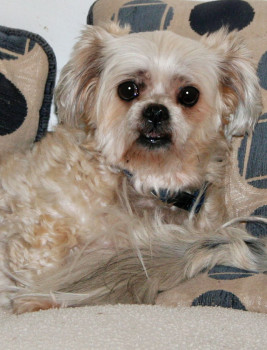 Sugar, a seven-year old purebred Lhasa Apso, needs a new family because her dad can no longer live alone. She and four siblings are loving, housetrained, healthy and happy dogs. Sugar is a bit shy at first but warms up when she knows she is safe. To meet Sugar and the pack, contact Leslie at [email protected] or 724-689-9843.
Stop by the Network's booth at DesertFest on March 14. Meet pets who need a second chance at love! And support rescue with our "Come with a can or bring a bag" pet food collection.
The Network invites Ranch residents to join "the pack" for only $10/year at sbpetrescue.com. Join or donate. And we need volunteers and fosters to expand our impact. Visit us at sbpetrescue.com and review our past newsletters homepage link to see how the Network works! Remember…if you're looking for a pet, contact Leslie at [email protected]!