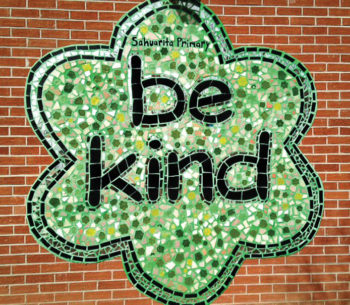 Donna P. Nelson
We are so excited to be having our October 8 luncheon in the Ranch House. As this is the inaugural luncheon, we are limiting it to current enrolled members that month only.
Our program will be inspiring; you may have seen signs and bumpers stickers with the motto "Be Kind." Please join us in learning more from Jeannette Mare', Founder and Executive Director of Ben's Bells. They are a non-profit organization that provides kindness education programs in schools, workplaces and communities. Their goal is to "Inspire, educate, and motivate people to realize the impact of intentional kindness and to empower individuals to act according to that awareness, thereby strengthening ourselves, our relationships and our communities."
We appreciate your support and ask members to consider a donation payable to "Ben's Bells"; we will collect at the luncheon.
Don't forget, if you have not renewed or joined, we will have tables at the luncheon dates. Please note, if members have not registered for the 2018/2019 year, they will not receive the invitations as a member. Full time resident rate is $20 and the seasonal resident rate is $15; we ask you to bring a separate check for membership. You may also contact Monica Gustafson, Membership Chair directly at monicagus53@gmail.com for arrangements to join.
Looking forward to the year ahead with great programs and capacity for all new and legacy members at Ranch House!