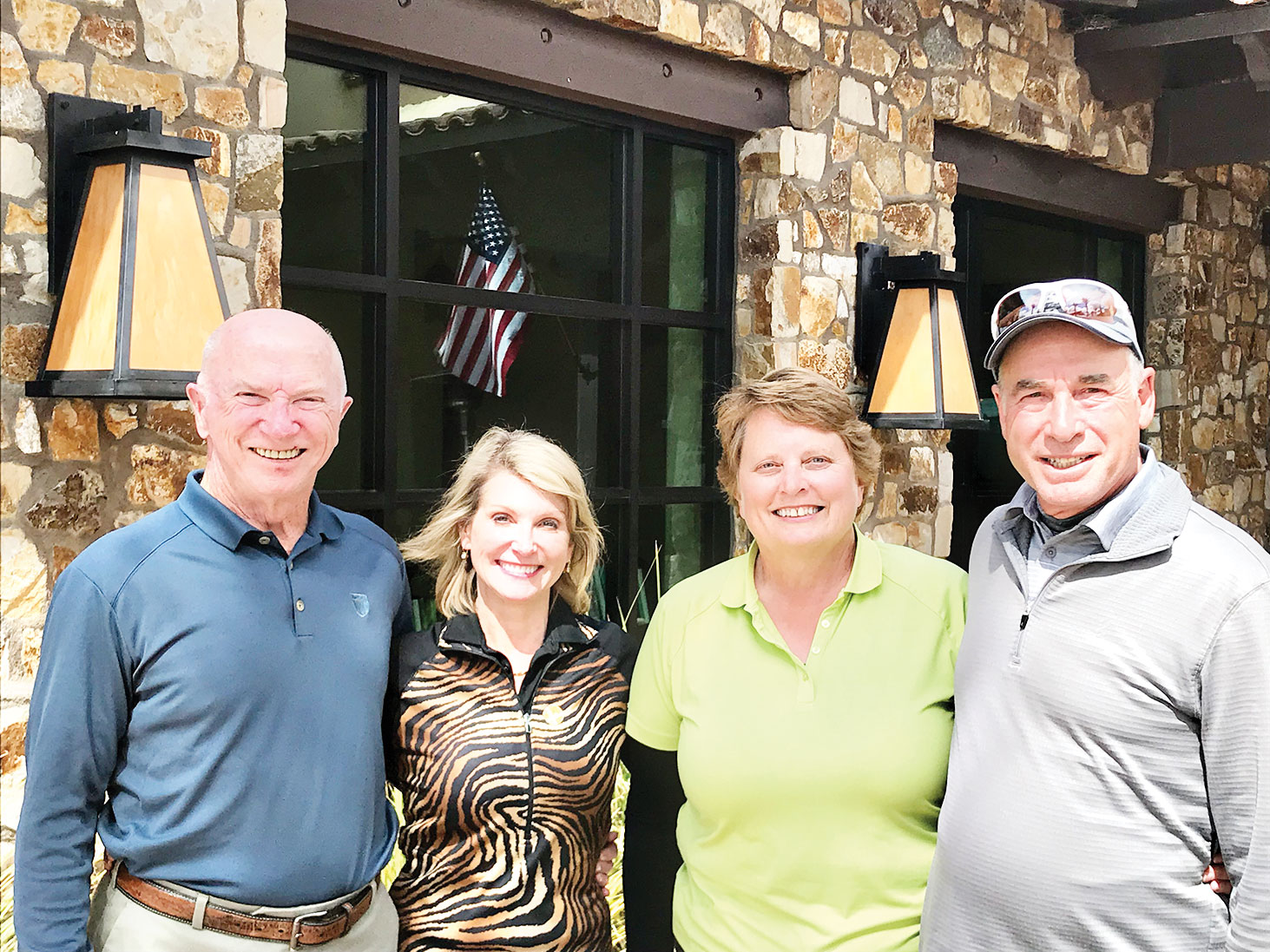 Paul Knott
The first annual Couples Golf Championship tournament was held on Sunday, March 11 at SaddleBrooke Ranch Golf Club. Twenty-six couples competed for gross and net championship honors as well as additional gross and net prizes in three flights. The cold, damp weather and light, occasional rain greeted the golfers for their 8:00 a.m. shotgun start and added to the challenge of competitive golf.
With a combined score of 149, Jean and Ed Cheszek won the gross score championship, outdistancing their nearest competitors by ten strokes. Deb and Greg Byrne were the net championship winners with a score of 136. Both couples received pro shop credit prizes and will have their names engraved on a Couples Championship plaque to be kept on the 'wall of champions' in the SBR Golf Pro Shop.
Additional couples' teams were recognized with pro shop credit prizes in each of three flights, including:
Flight 1: Low Gross (159) – Gaye and Mike Ohanian, 2nd Low Gross (160) – Mary and Rick Snowden and a tie for Low Net at 138 between Alex and Mick Anna and Melanie Timberlake and Paul Knott.
Flight 2: Low Gross – Carol and Bill Mihal, 2nd Low Gross (179) – Linda and Frank Sherfy, Low Net (145) – Janice and Terry Mihora and 2nd Low Net (146) – Sue and Tony Wells
Flight 3: Low Gross (191) – Bill and Lorraine Smith, 2nd Low Gross (195) – Nancy and Richard Galant, Low Net (144) – Diane and Eric Taylor, and 2nd Low Net (147) – CJ and Brian Kerley.
Closest to the pin competitions for women and men, sponsored by Sonoran Dreams Landscape, went to Gaye Ohanian (Hole No. 14) and Rick Snowden (Hole No. 5).
Several noteworthy individual rounds were recorded as well. Low individual gross rounds by Jean Cheszek (70), Mike Ohanian (74), Mick Anna (76), Greg Byrne (77), and Rick Snowden (77) led the way. Individual net leaders included Jean Cheszek (65), Debbie Shelton (66), and Mick Anna (67). Frank Sherfy, Lorraine Smith, Rick Snowden and Jim Lindley each posted net 68's. They were followed by a septet of others – Ed Cheszek, Melanie Timberlake, Paul Knott, Carol Mihal, Barry Milner, Mike Ohanian and Patrick Kelly – who posted net scores of 69.
SaddleBrooke Ranch Couples Golf is a social golf group that plays on the second Sunday of each month except October, when the golf course is closed for over seeding. The emphasis is on fun and fellowship along with enough competition to keep things interesting. The games and scoring rules vary from month to month. Contact [email protected] for more information about Couples Golf at SaddleBrooke Ranch.