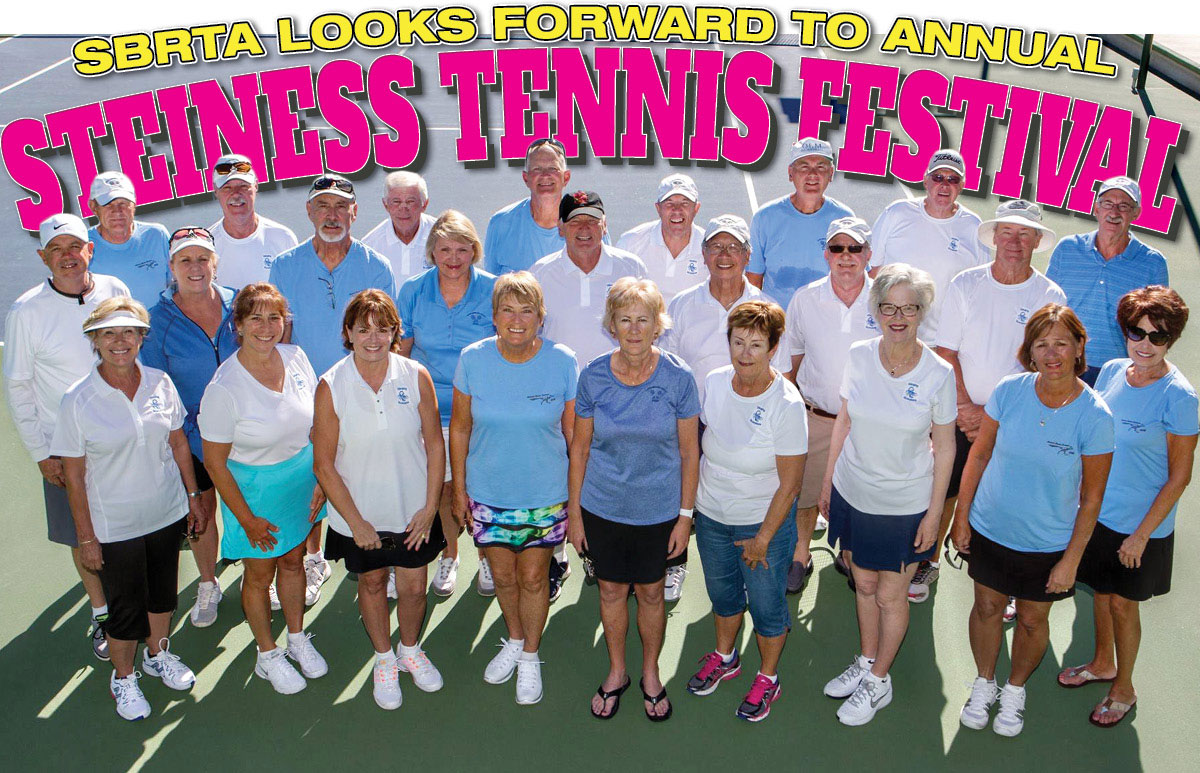 Sandy Schlager
This is what you've been waiting for! All SBR tennis lovers pay attention. The annual Steiness Festival has been scheduled to take place on Friday, November 4, and Saturday, November 5, 2016. Save the dates. Mark your calendars now.
Participants will be divided into two teams. You may play women's doubles or men's doubles and mixed doubles. Players are paired according to their tennis rating. For each match played, points are earned for the winner's team. The team with the most points at the end of the second day is the champion. In 2015 the Road Runners earned bragging rights by defeating the Scorpions. A dinner is planned following play on Saturday, November 5. Details will be forthcoming.
This year the festival participants will be required to have a tennis rating. The SBR Tennis Association plans to host a rating clinic before the festival so that players who do not have a rating or those who want to appeal their current rating will be able to do so. Watch for more details.
For those who want to hone their tennis skills, the SBRTA plans to offer group lessons with tennis pros offering their expertise. Most likely these lessons will be scheduled for October. More details will be coming soon.
This is a fun social event for all members at all levels. Mark the dates and remember to sign up. Information will be posted as is available at the SBRTA website.  Go to www.saddlebrookeranch.org/tennis. See you on the courts.
Tennis: It's not just another racquet!