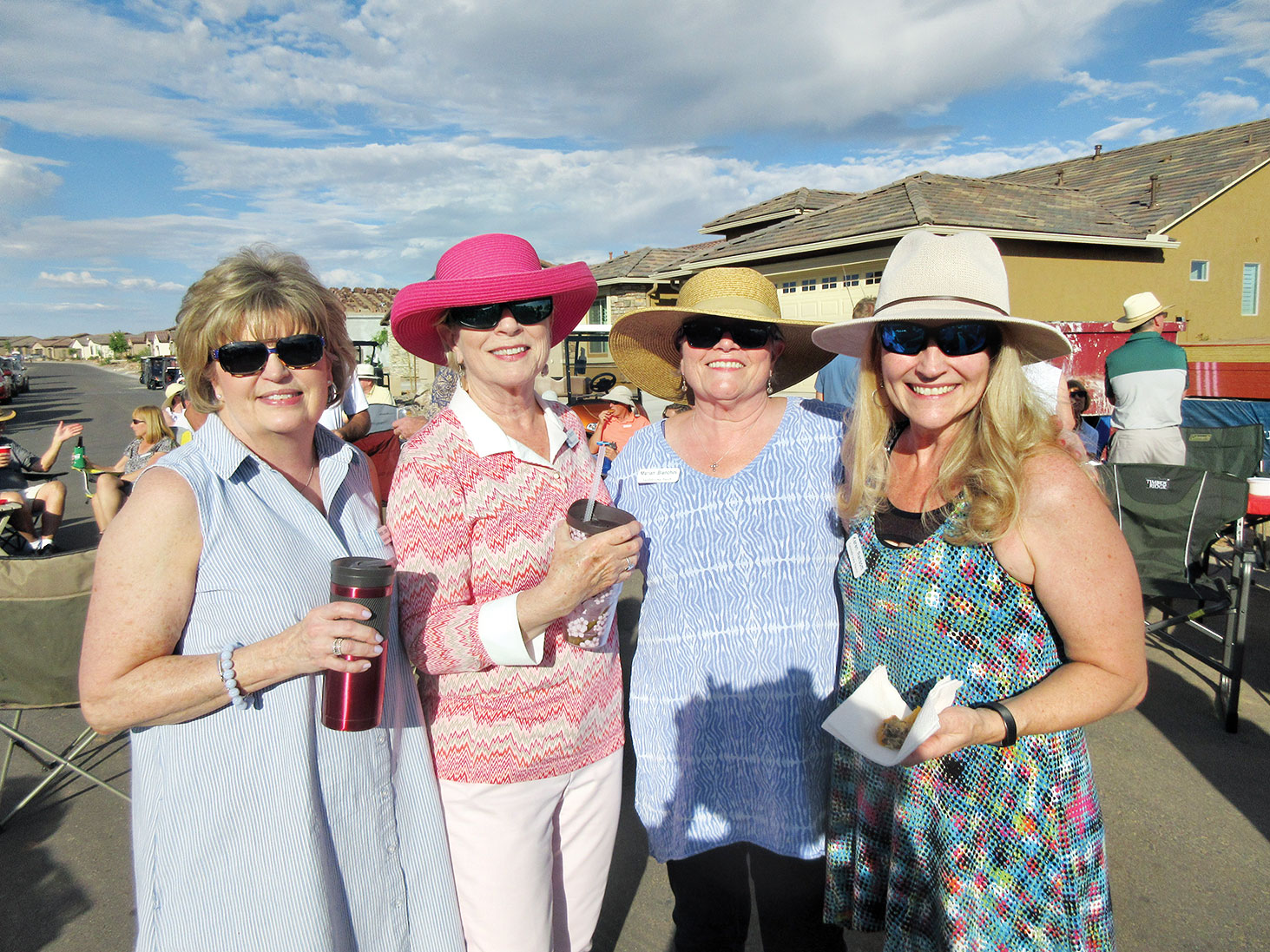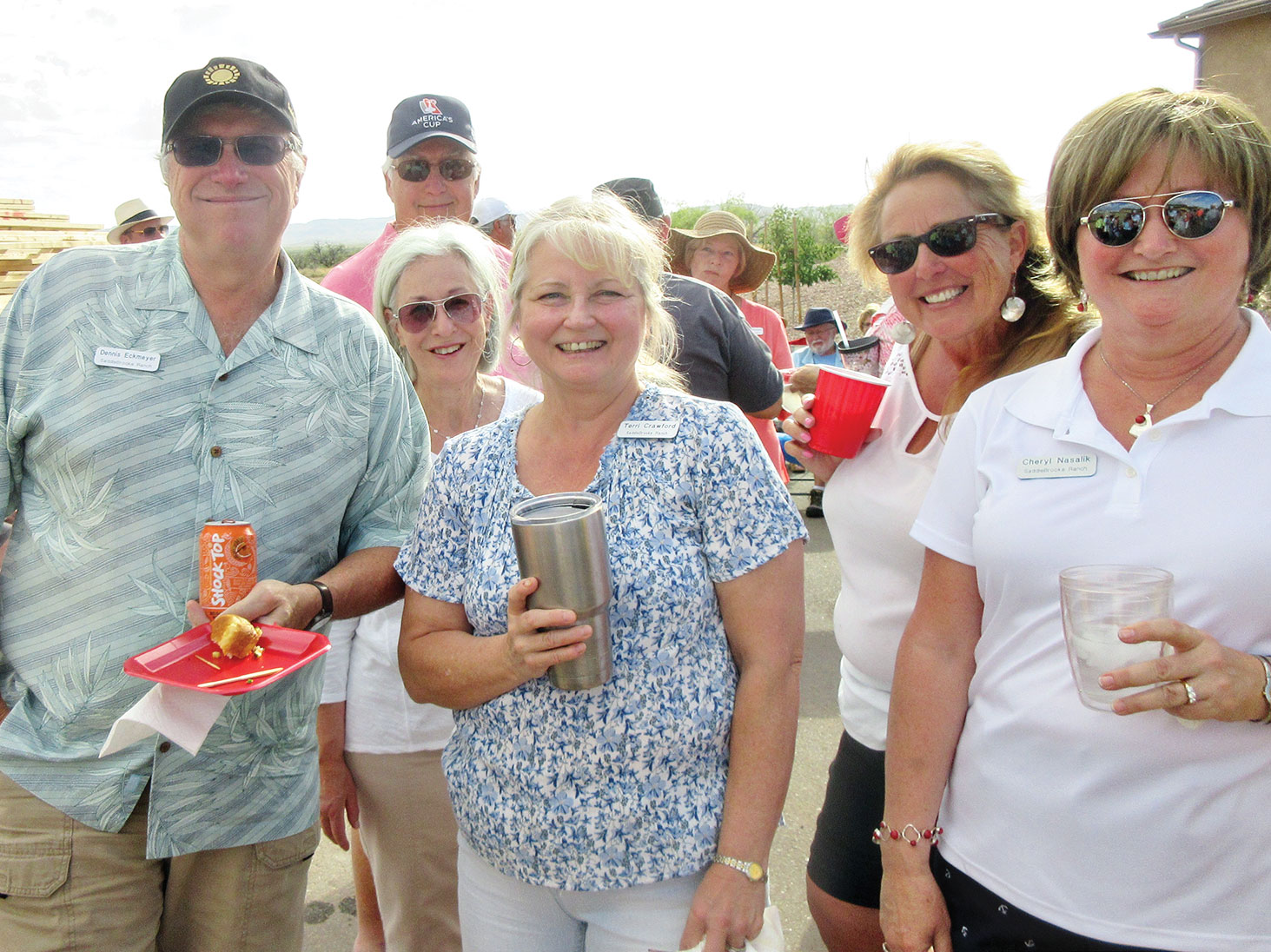 Camille Esterman
With 88 home sites in our unit and new neighbors moving in weekly and snowbirds getting ready to leave, the residents of 4B had a block party on Sunday, April 22.
Tables were set up in the street and were soon filled with appetizers and desserts to share. Everyone brought their own beverages and chairs. Lively conversation, laughter and spirited games of cornhole filled the afternoon.
Unit 4B wishes our snowbirds safe travels and looks forward to our next social gathering.