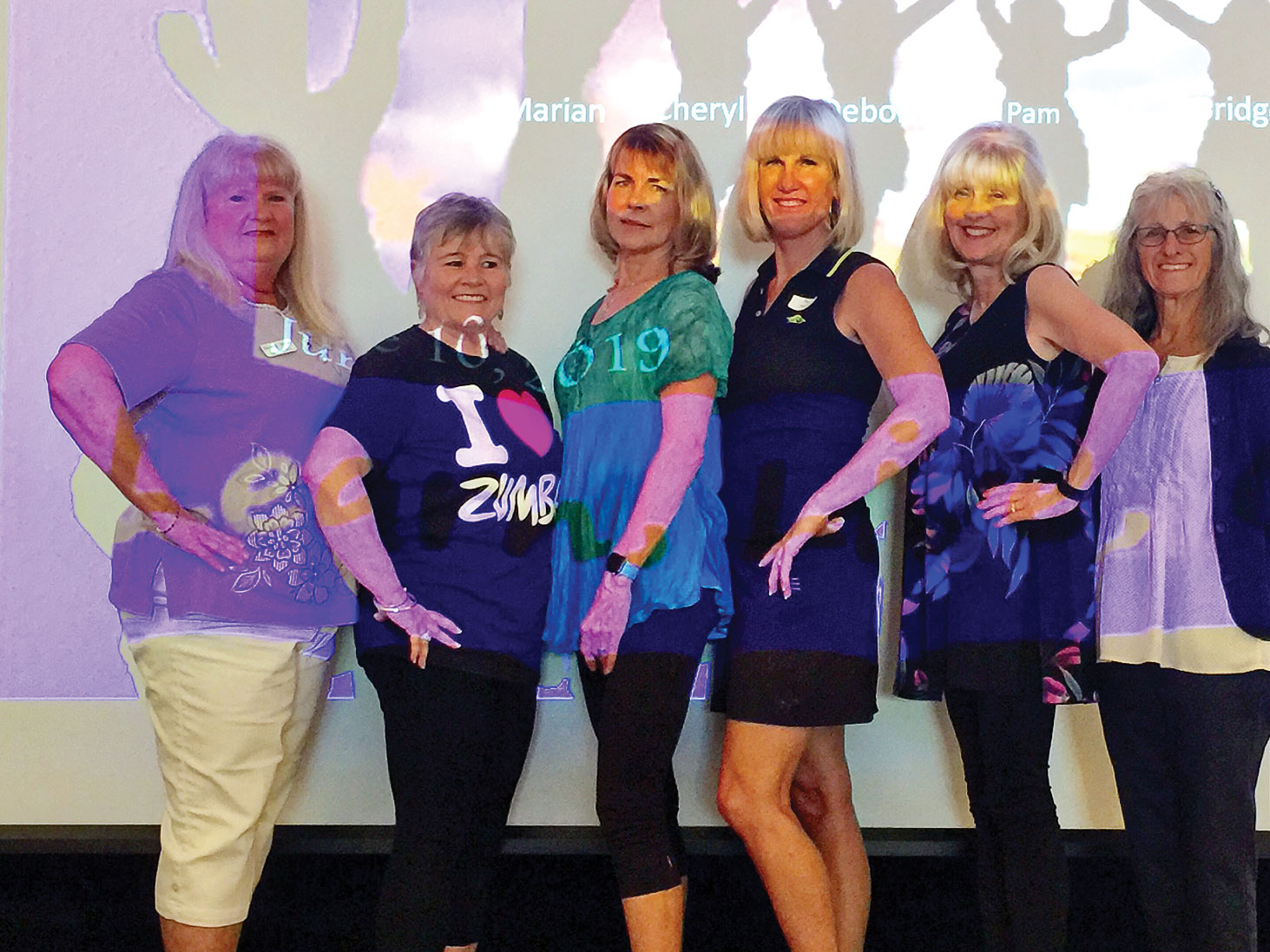 Kim Schweitzer
The SaddleBrooke Ranch Women's Club ended its program year with a "get ready to get in shape" fitness program. Our best and most fit Ranch experts spoke and demonstrated their area of expertise to encourage and inspire us to get healthy!
Our all-star lineup of trainers with over 100 years of experience: Marian Bianchini – Zumba and Zumba Gold certified instructor; Bridget Bonner- Vinyasa Flow yoga teacher, Yoga Alliance; Beverly Hinton-Aquatic exercise instructor; Cheryl Ludeman, Zumba Gold instructor; Deborah McCauley, certified group fitness instructor and Pam Richards, personal trainer in home and at La Hacienda Club gym.
The collaborative efforts of the team of fitness professionals came together and made the entire program a success.
Newest instructor at the ranch, Marian Bianchini and her "Zumba Divas," performed a Zumba routine to the delight of the audience.
Yoga instructor, Bridget, performed a short chair yoga demonstration and imparted to us the benefits of proper breathing.
Beverly told us "what to bring, and what not to bring" to Aqua Zumba class.
Cheryl spoke about Zumba, as well as showing a video of several of our residents in action and at play.
Deborah had a PowerPoint presentation focusing on "six steps to successful exercising" and staying inspired  along the way.
Pam, personal trainer, former competitive swimmer and professional triathlete, extoled the benefits of exercise for all-around health and well-being.
It is great to know that we have such great resources here right where we live. To access the schedules of all these fine instructors, go to the HOA website: