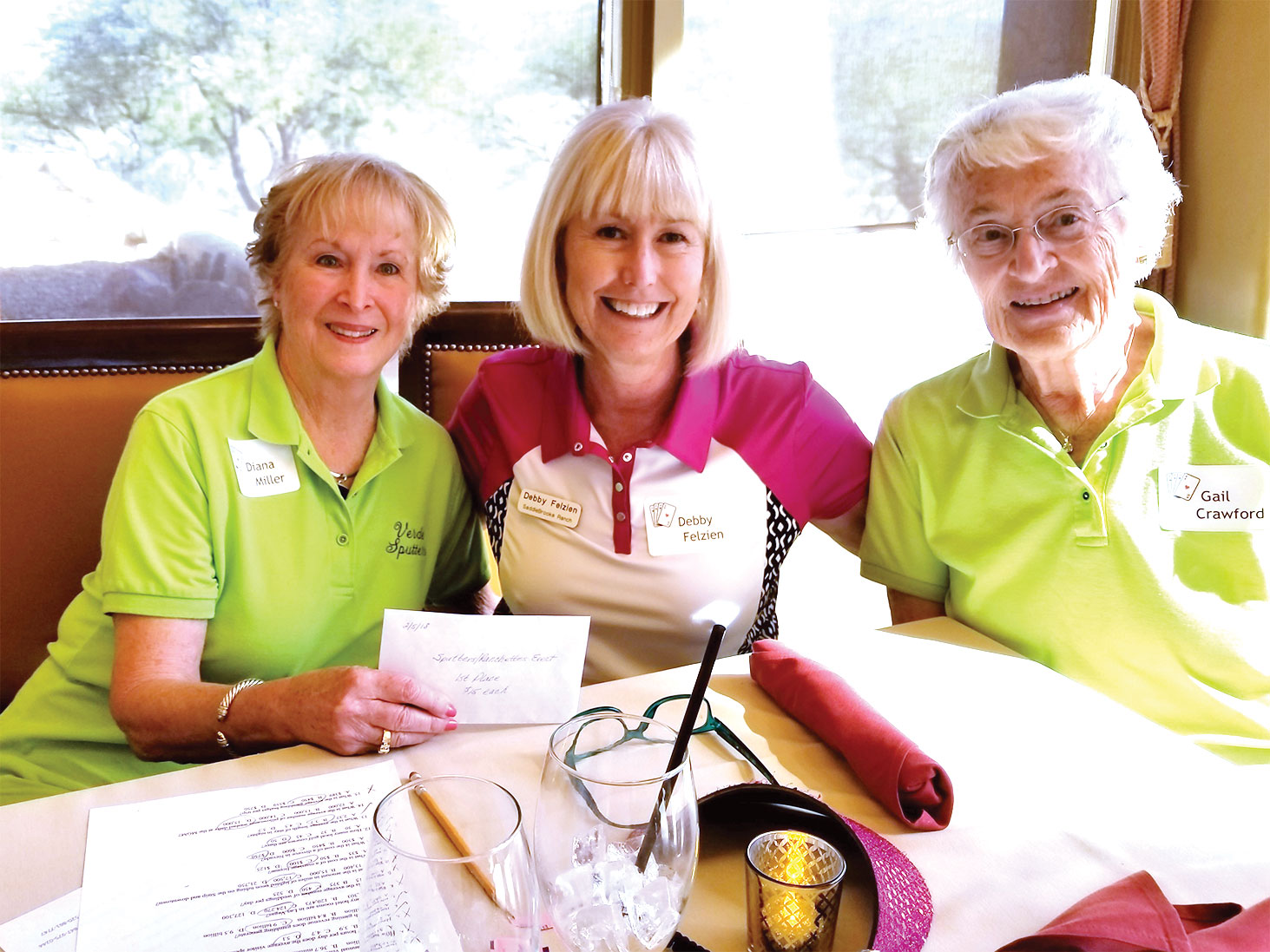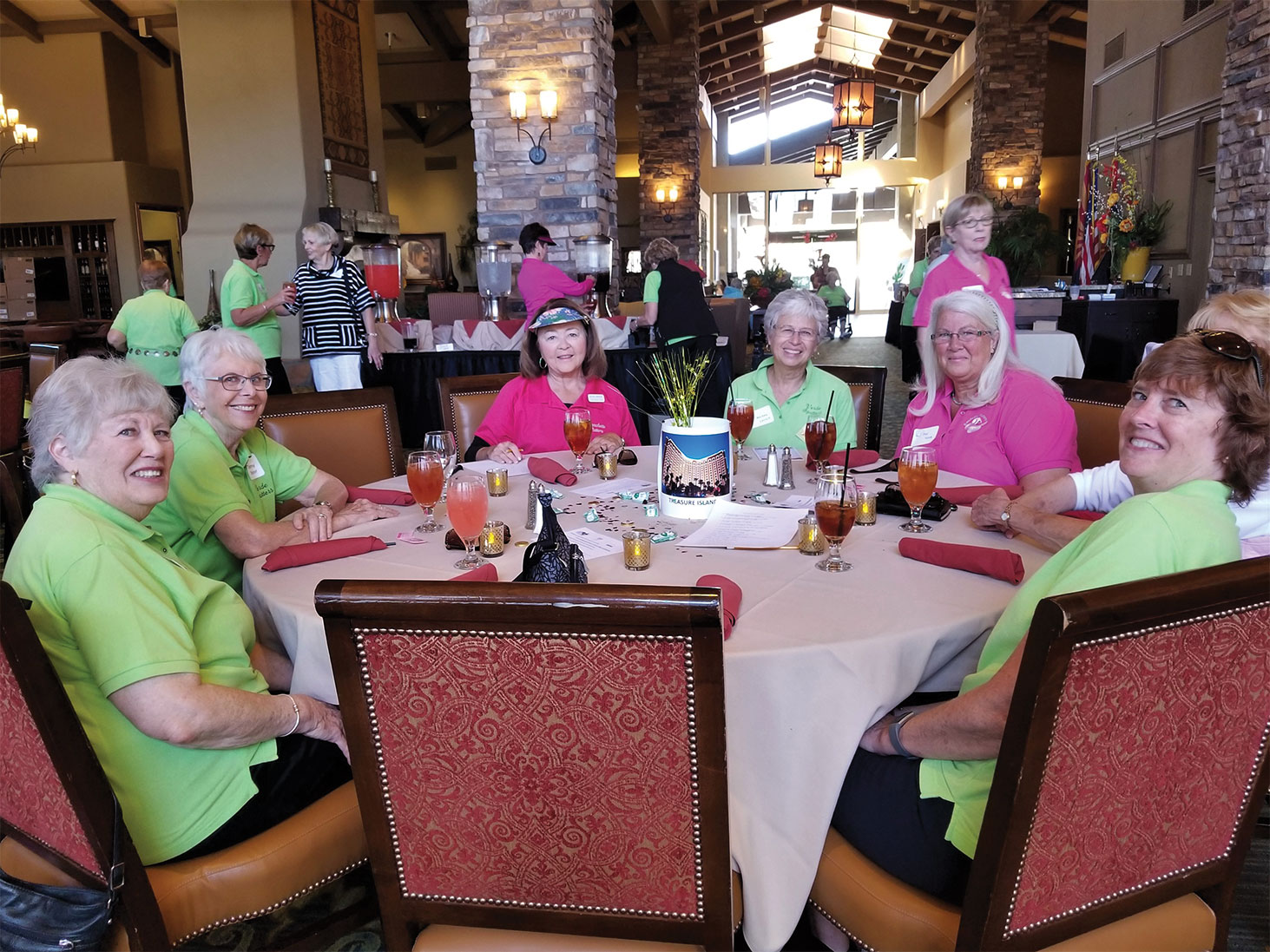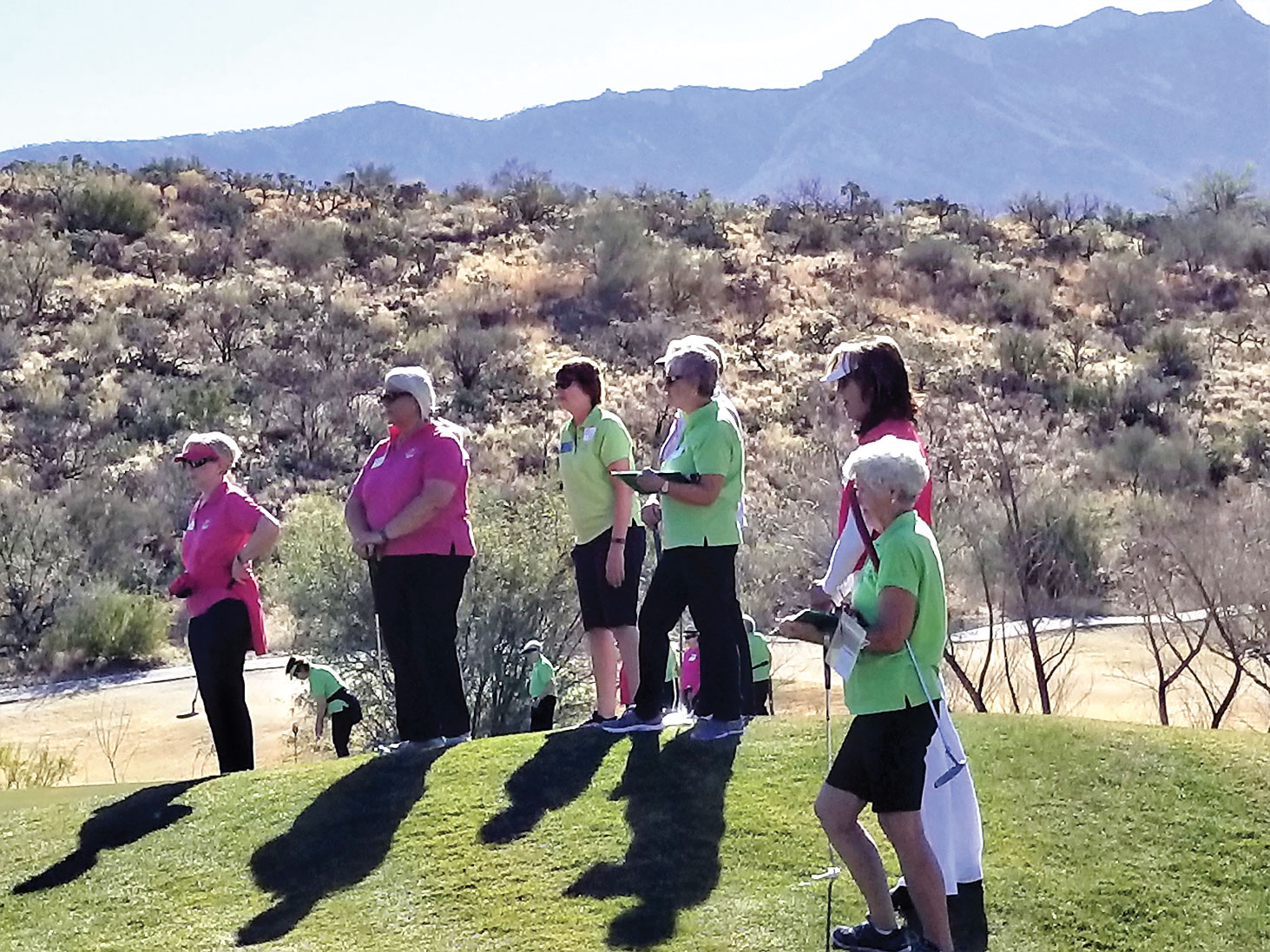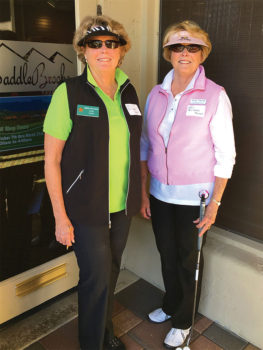 Camille Esterman
The putting greens at SaddleBrooke One appeared to be full of spring flowers as the Ranchette Putters were hosted by the Verde Sputters. Members of both clubs enjoyed a challenging 18-hole event, followed by a delicious lunch at the Vistas. The buffet even included the ability to make customized Arnold Palmers.
The Sputters' event committee chose a creative Las Vegas theme for the outing. It was carried out in their attire, on the greens and in the dining room. While putting, a member from each team drew one card at five different holes. At the luncheon, everyone on the team with the best hand won a prize.
Tables were decorated with photos of casinos, Million-Dollar and Lucky 7 mints, and chocolate candy coins. While socializing, ladies brain-stormed to answer trivia questions about Las Vegas. Prizes were awarded to the table with the highest score. Thankfully the trivia questions were multiple choice.
The blended team of Diana Miller (VS), Debby Felzien (RP) and Gail Crawford (VS) won an award for the lowest average. Their score of 43.667 reflected the difficulty of the venue. Twin sisters, Anne Terrell (RP) and Jane Gann (VS), generated a lot of attention in their pink and green shirts. Additional raffle prizes were randomly given out and each attendee left with a battery powered sparkling votive candle.
The Ranchette Putters want to thank our hostesses, the Verde Sputters, for a delightful event. The time spent together demonstrated what Putters is all about – ladies having fun, testing/improving golf skills and making new friends.