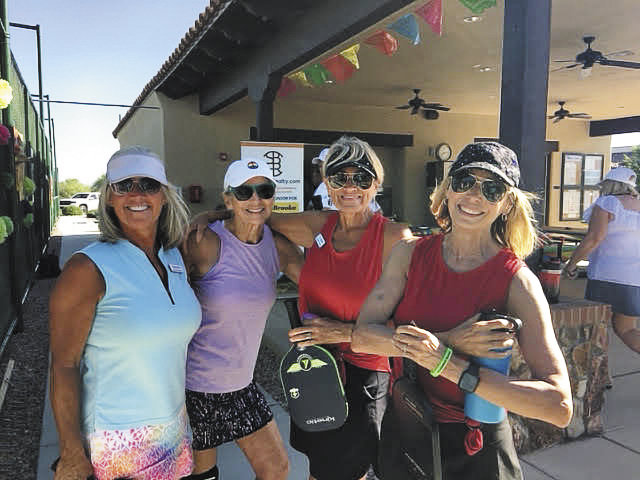 Pam Whims
This year's Cinco de Mayo Pickleball Tournament was a big hit. The three-day event was colorful, competitive, and fun for all 134 participants. Anna Ung of SaddleBrooke Ranch Pickleball Association (SBRPBA) was in charge of organizing the event, and she did a fabulous job.
Here's what participants and spectators are saying.
Lisa Horton says, "Our first Cinco de Mayo Tournament couldn't have been more enjoyable! Not knowing what to expect, we were impressed by how organized everything was. Anna and her crew of volunteers were helpful and always full of smiles. While the competition was tough, the best part was the camaraderie among the players and fans who came out to watch. SBRPBA knows how to build community, and this event showcased all the good that comes from living here. I can't wait until next year!"
Anne Straton adds, "One of the best social events in SBR! It was great to see so many participants and spectators. The atmosphere was friendly and positive. The event was very well organized, and the volunteer support was great."
Lynn Kehoe says, "This was my first pickleball tournament I've ever played, and it was such a fun experience. I look forward to the next one!"
Congratulations to the many tournament winners, and a big thank you to SBRanch Realty for sponsoring this event.