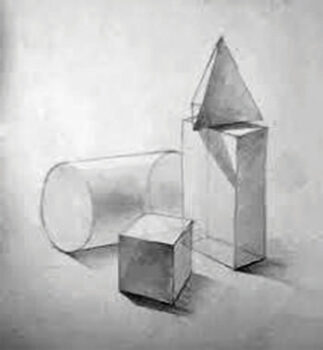 Dale Farland
Due to the overwhelming positive reception to the Beginner Drawing I and II classes, the SBR Art Club is excited to offer an additional Beginner Drawing II class to our community. With so many interested residents wanting to take their drawing skills to an higher level, Lisa Friedman, SBR resident and artist, is offering the Beginner Drawing II class again in September. Beginner Drawing II is for those who want to continue or simply join the class at this level. All classes will be held in the Art Room within the SBR Creative Arts and Tech Center.
Beginner Drawing II class description: Beginner Drawing II is a 6-hour course, divided over three days. The participants will dive into creating volume and more realistic depictions of form through value; exploring topics of light and dark, shadow, and shading; and will touch briefly on texture. While it is preferable to have already taken Beginner Drawing I, it is not required. The students will be using charcoal and will need to dress accordingly.
Dates for the 3 classes: Wednesdays, Sept. 14, Sept. 21, and Sept. 28
Time: 3 to 5 p.m.
Class fee: $65, class fee includes instruction and some materials
Class size limit: Minimum 5, maximum 12
Payment deadline date: Wednesday, Sept. 7
Materials included with fee: Charcoal, toned paper, and lightweight paper
Materials participants need to bring: Graphite pencil set (at least 4B, HB, and any H hardness), kneaded eraser, blending stump, and sketch book
Registration note: Registration will be through GroupWorks. It is necessary for you to Register/RSVP through GroupWorks for this and all future art classes. Priority will be given to SBR Art Club members.
When you go on GroupWorks, click on the events tab to Register/RSVP for the class you want to attend. If you have any trouble with GroupWorks, please contact class registrar Jeanne Bianchini, at [email protected].
Deposit your check for the class made out to SBR Art Club in the lock box located directly outside of the Art Room located within the SBR Creative Arts and Tech Center.
SBR Art Club membership: If you want to join the SBR Art Club, please contact Dale Farland at [email protected]. She will provide you with the forms to complete. Membership is only $15 this year.