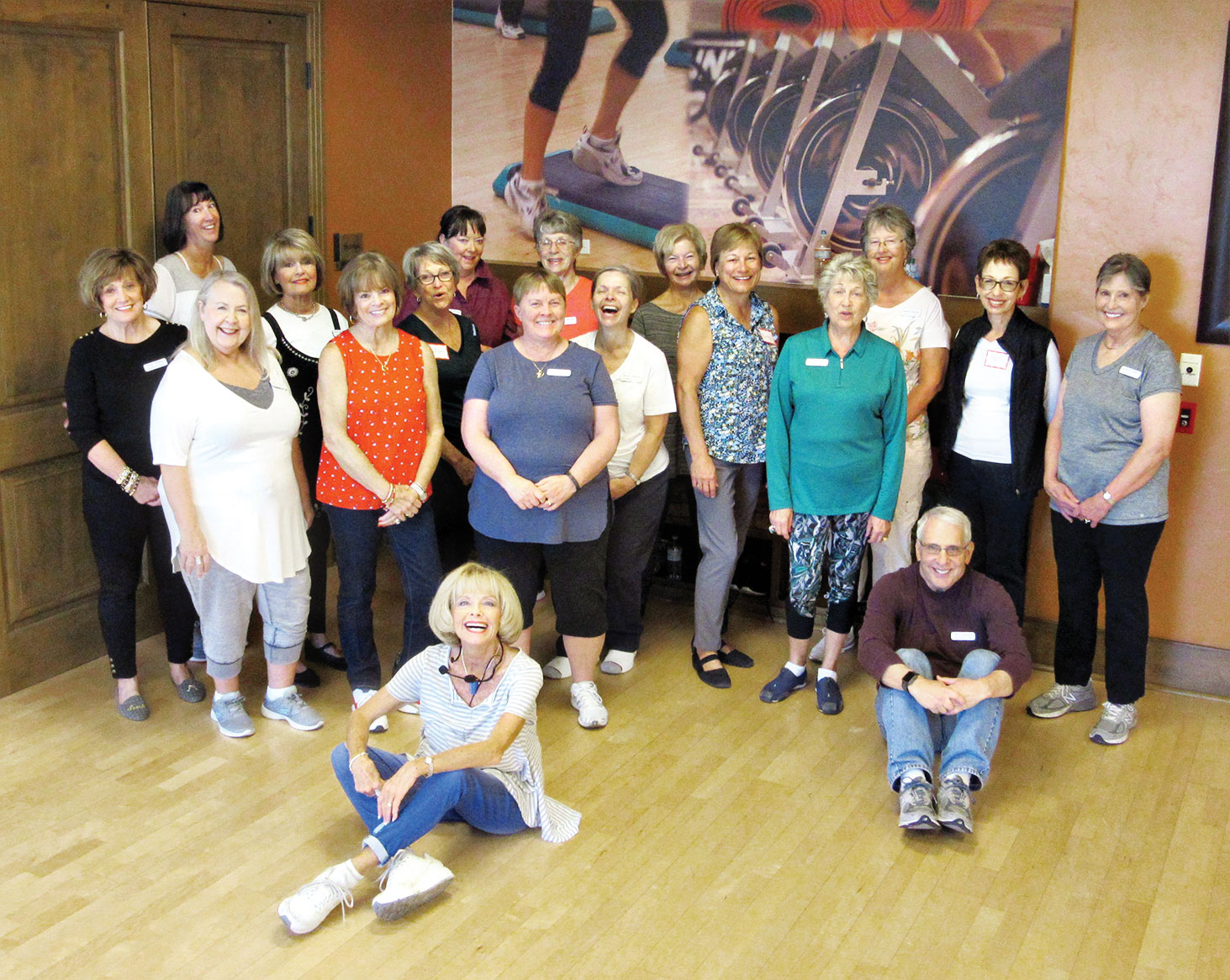 Dr. Mark Magdanz
It sure feels like we should with days warmer than our usual Spring Training games. How about a one-week winter? Tell your friends up north. What counts as the change of season? For us, it's the upcoming series of line dance lessons. Why do you need to think and act now? Current active class participants get priority registration. With some winter classes full we are depending on space to open from snowbird departures and students moving up to Level 2 for Wednesday dancing space. So, to sign up-decide now to get on Rebecca's priority reservation list. That way when space opens you have the best chance to dance. Remember, for quality, safety and fun—class size is limited.
After 14 years in SaddleBrooke we have experienced that life changes faster in senior communities. Since we live with an extreme concentration of only experienced adults, there is a unique challenge thrust upon us. It can result in depression and anxiety. To combat the lows of life one choice is line dance—fun, social, mind and body healthy, and get out of the house. Dancing with Rebecca gives you advantages: dances are chosen for improving knowledge, kept appropriate for your developing physical skills and limits. For those who do have physical limits/injuries, there are step and posture modifications taught for improved safety and comfort. Songs are chosen for lyrics (country is common, cause what's more fun than tractors, trucks, beer, or lost/found love) and come in all music types. Finally, there are two distinct skill levels to develop/stretch your limits. Come have fun, learn and laugh with Rebecca in spring/summer 2018.
Level 1 Beginners class is for those new to line dancing and for those whose age or speed is receding. For newcomers/modest pace dancers Level 1 is Wednesday afternoon and Saturday morning.
Level 2 Intermediate class provides faster learning and higher fitness requirements. Those with previous training may be able to enter here. Level 2 is also on Wednesday afternoon and Saturday about noon.
Classes begin with step drills and learning new dancers the first hour in order to perfect skills, increase stamina, generally get the ball rolling. The last 20-30 minutes of class are faster paced and a time for mainly fitness and lots of fun and laughter.
It's signup time for the spring/summer series which begins early April. If you're gone for the season and plan to dance with Rebecca fall/winter, then get listed for the fall '18. Provisions are always made for starting late and/or making up time lost due to travels, injury or illness.
Classes are taught on a reservation only basis. You may dance one or both days your skill level is offered. For information on Line Dancing lessons, contact Rebecca Magdanz at [email protected] or phone 818-2656. Rebecca has been training and leading line dancers in SB Ranch for over 5 years.