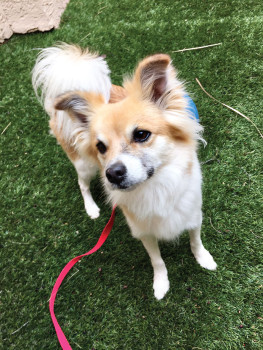 CeCe is an adorable Papillion mix who is as sweet and beautiful as she looks. At 18 lbs she is a perfect walking companion and the best lap snuggler ever. She loves people and does well around other dogs. CeCe is approximately one and a half years old.
We have lots of boys in rescue: A Yorkie, Lhasa Apso, Schnoodle (schnauzer/poodle), Poodle, Schnauzer, Basenji and more!
Contact Leslie at the SaddleBrooke Pet Rescue Network at [email protected]
Please plan for your pet's future without you. Thousands of pets across the country will die today because owners didn't plan for their life.