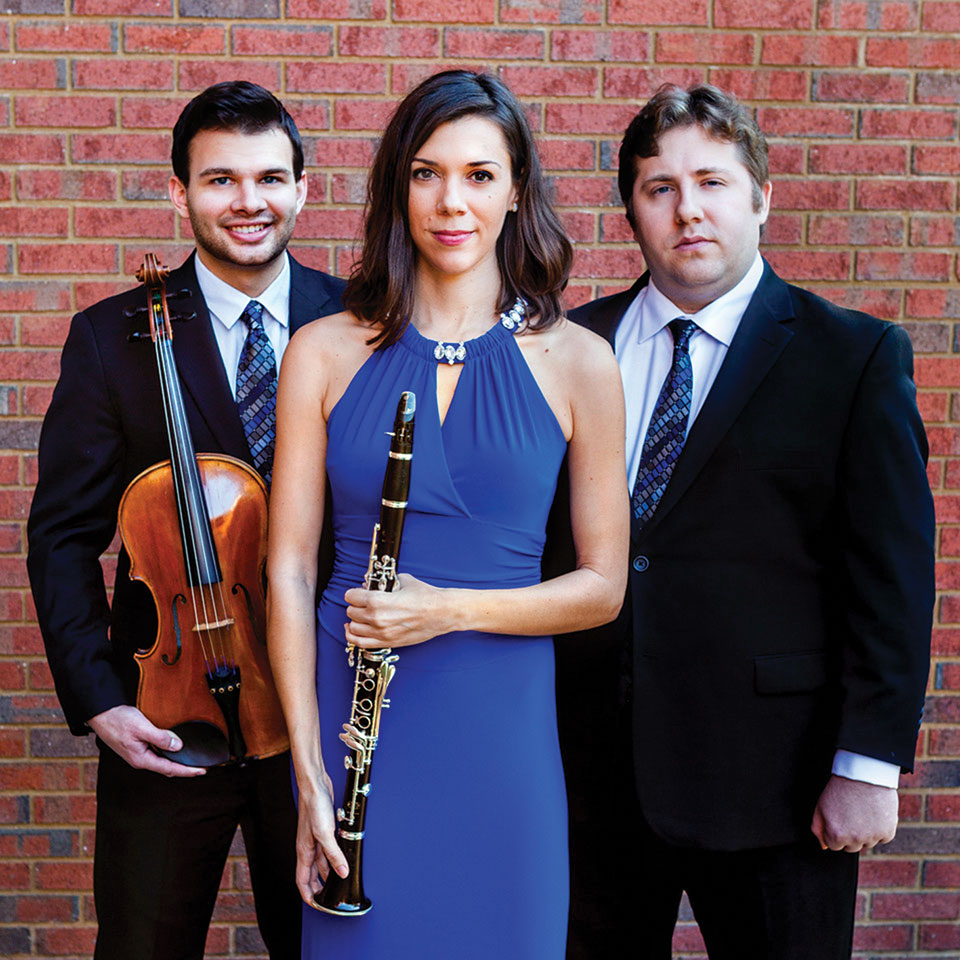 James W. Ketring
A world class trio is doing a special public performance in Oro Valley on Friday, August 11, 7:00 p.m. The Cerulean Trio brings together the unique combination of a clarinet, viola and piano. They made their Carnegie Hall debut in May and were selected as finalists in the 2016 International Chesapeake Chamber Music Competition.
Trio members include Dr. Jackie Glazier, professor of Clarinet at the University of Arizona; Ivan Ugorich, who works with the Tucson Symphony; and Galen Dean Peiskee, Jr., an acclaimed collaborative pianist from Florida.
Their repertoire will consist of classical, romantic and modern works. The Cerulean Trio is passionate about delivering artistic and compelling performances to diverse audiences. Their performances are described as "packing classical power and punch."
The public is invited to this free performance on Friday, August 11, at 7:00 p.m. The performance will be held at the Vistoso Community Church, 1200 E. Rancho Vistoso Boulevard, Oro Valley.