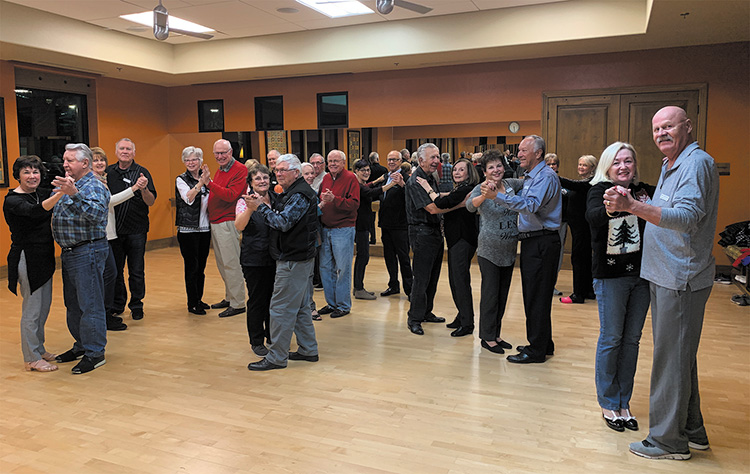 SaddleBrooke Ranch Social Ballroom Dance Club
The November dance in the Sol Ballroom was another great success!
Join us Jan. 10, for our Winter Wonderland Gala Dine and Dance in the Sol Ballroom.
January instructor classes will be Intro Ballroom Dance and Western Two Step and Western Waltz, both six-week dance series.
See our website for days and times and to register at sbrsbdc.club.
A club information meeting will be held on Jan. 21, from 3 to 5 p.m. in the Hacienda Club. This meeting is open to all.
There also will be a dance party in the Sol Ballroom on Feb. 7.
If you have any questions, email [email protected]