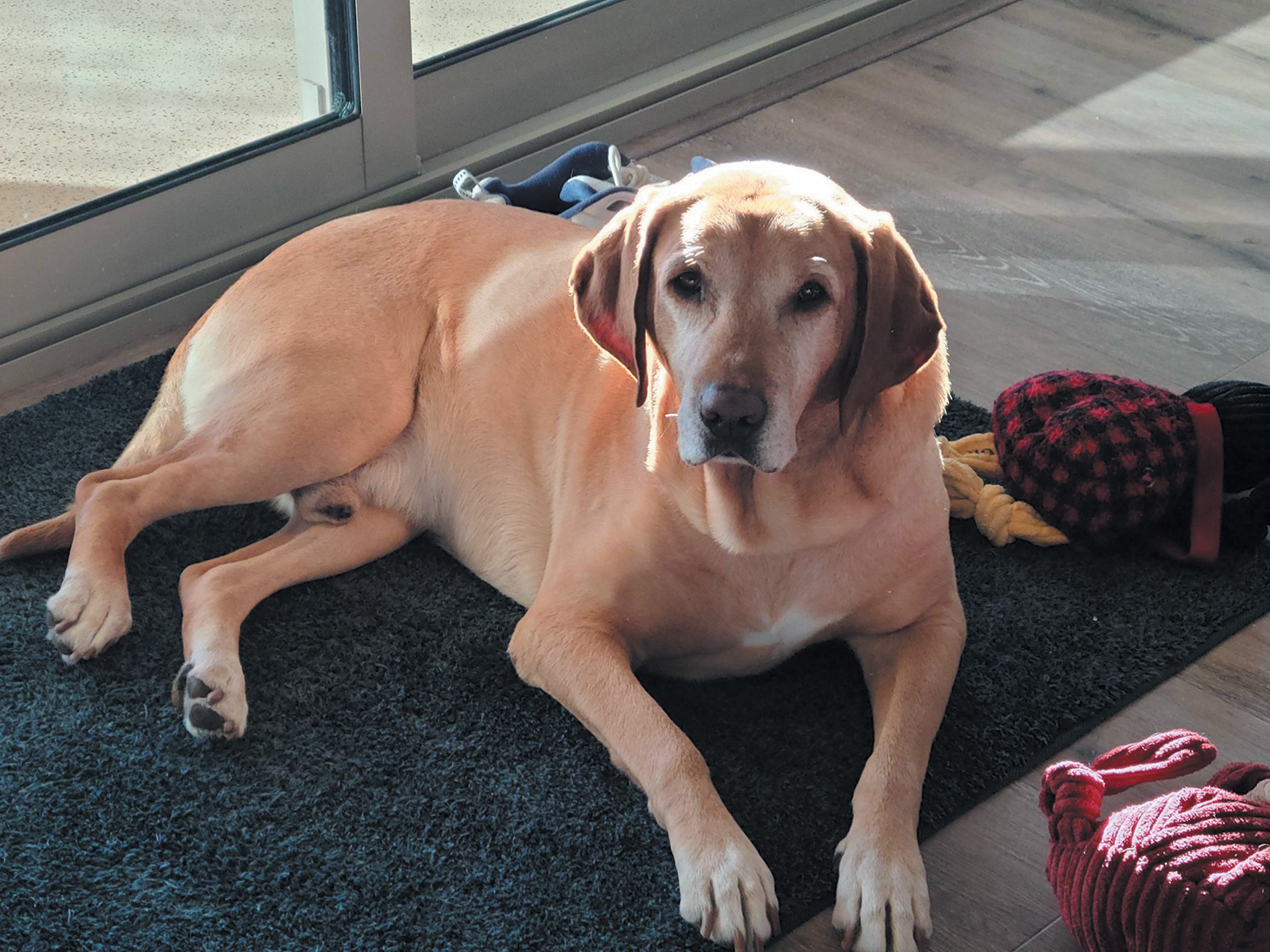 Elizabeth Mastro
I have been volunteering with Southwest Oasis Labrador Rescue (SOLR) since February 2021, just one month after I moved to the Ranch. I conduct home visits for potential adopters and help with events. We also always have a need for volunteer foster parents, where a Lab will live with you temporarily before being adopted into their furever homes. Fosters get to choose the adopters from approved adopters.
Recently, Bear was adopted by my neighbors in unit 6, Greg and Mary Leben. They applied to adopt in October 2021 and Bear came to live with them in December 2021. Here is what they had to say about working with SOLR: "Working with SOLR was easy. We had many dogs to choose from at all ages. We love our new 6-year-old yellow Labrador rescue, Bear. His mellow personality is the perfect addition to a retired household." You may have seen Bear around the Ranch or at the dog park.
Bear joins another SOLR alumni, Miley, who was adopted by Mark and Jean Morgan in August 2021. Here is what the Morgans say: "Three years since losing Abby, our black Lab, we made the decision to get a rescue. We found SOLR and it changed our lives in so many ways. After you join you get updates on adoptable dogs twice a week. Our home was approved for adoption, and we were vetted by Mileys foster mom. Miley was cleared of her heartworm by a specialty vet, and SOLR provided the ground rules that we had to achieve before adopting her. She had us at 'hello.'"
I thoroughly enjoy volunteering with SOLR. Please consider volunteering with SOLR, and if you are considering adding a new family member, please fill out an adoption application! Learn more at www.solraz.org.