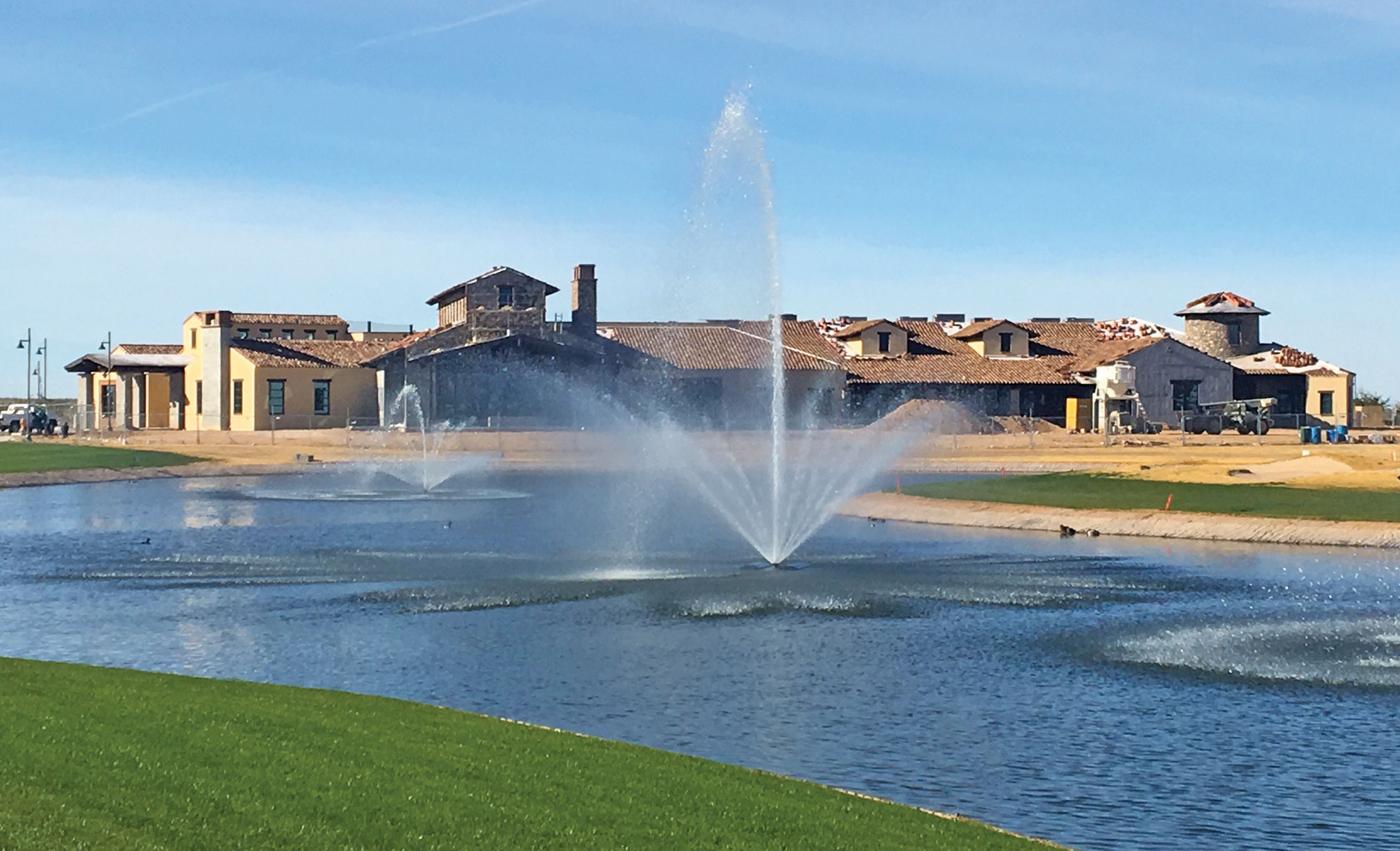 Sherry Jackson, RCI Communications
Development continues to progress on the new Ranch House Clubhouse and Creative Arts Center at SaddleBrooke Ranch.
Construction is expected to be completed in mid-May on the 40,000 square-foot under roof clubhouse and restaurant. Currently, the beams have been installed, interior and exterior painting has been completed with flooring installation next. Upscale clubhouse amenities will include a ballroom and auditorium with stage for entertainment activities, a full-service grille and u-shaped bar with a large patio overlooking the lake, private dining room, relaxing fireside lounge area and outdoor terraces. A target opening date will be confirmed at a later date.
An outdoor event lawn with a stage pavilion by the lake is also in the works with construction beginning soon and a projected mid-summer 2018 opening. Also in progress is The Shack. The walk-up window restaurant will be a great place to grab a quick coffee, drink, hamburger or hot dog. Anticipated opening is late summer or early fall of 2018.
The Creative Arts and Tech Center will span 16,000 square feet under roof and feature several rooms equipped for a variety of arts and crafts including: lapidary, woodworking, general arts and crafts, sewing, art glass, pottery and ceramics. Interior painting has been completed, the grid ceilings installed and exterior painting has begun. Construction is expected to be completed in April 2018 with an opening date to be determined.