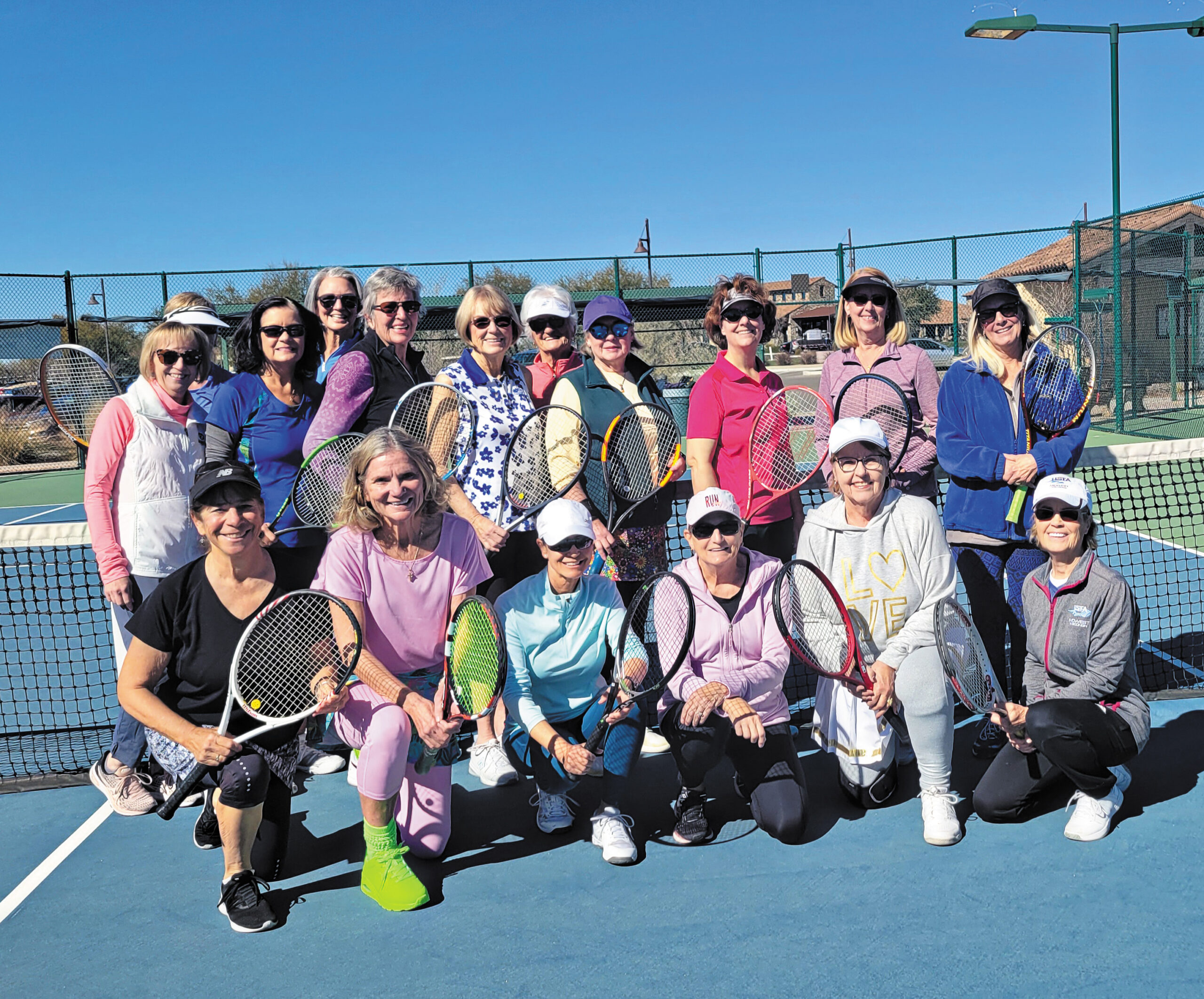 Kathleen Marshall
January was a very busy month for the SaddleBrooke Ranch Tennis Association (SBRTA). Fresh off the club's win in the Battle for the Saddle tournament against neighboring SaddleBrooke, the SBRTA event chairs, Sue Cook and Paula Cartwright, organized a ladies Queen of the Court league Jan. 26 through March 2. This league was open to all SBRTA female members. Sixteen regular players and 10 subs registered for the league with players leveled according to their rating. The league meets on Thursdays at 2 p.m. in a lively three-set match format. The event organizes four players to a court and each participant partners with each player for one set. At the end of the set, all players' wins are recorded, then each player rotates to another partner.
The player with the most wins on the court will move up a court and the player with the fewest wins will move down a court the next week. The player who records the most wins throughout the six-week period, is designated as "Queen of the Court."
Because of its popularity, a new King of the Court is now offered to all SBRTA male players and the men's league will run Wednesdays at 2 p.m. from Feb. 22 to March 29. If you enjoy watching tennis, swing by and watch the fun!
Stay tuned for more exciting tennis events in 2023. A few of the upcoming events and activities include a St. Patrick's Day tennis social on March 17, a poker party social on April 3, and the annual Steiness tournament and dinner dance on Nov. 3.
Apart from scheduled events, our very active tennis club offers additional activities to enhance members' tennis experiences. These activities include exhibition tennis, pro-run clinics, pro-run group or private lessons, mixed doubles, round robin and challenge tournaments, and interclub and United States Tennis Association (USTA) competitions. If you would like information on membership, please contact the club at [email protected]