Beth Chamberlin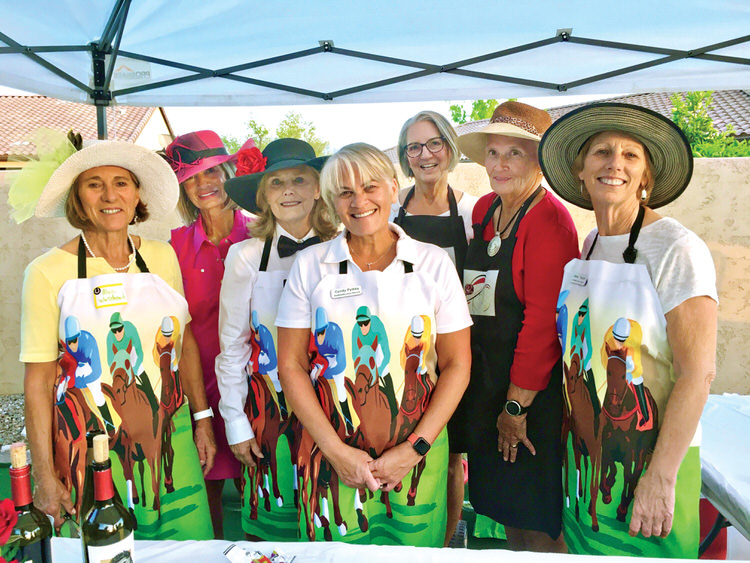 The SaddleBrooke Ranch Women's Golf Association hosted a cocktail party for the competitors in the Member Guest Tournament on the evening of April 25. Phyllis Pettijohn's beautiful backyard, overlooking the 15th fairway, was the setting for this lovely event.
The ladies were all decked out in their derby hats for cocktails and delicious food. A group of local, superb chefs prepared an amazing array of food. The menu included spiral cut ham with handmade biscuits, wine herb poached shrimp, cheese straws, bourbon pecans, chocolate pecan pies, and black bottom cheesecakes with blackberry jam.
There were many different styles of derby hats on display at the cocktail party. There was a vote taken for the hat competition, with Kate Thomsen and Patty Sergent winning.
After the cocktail party the ladies headed home to get a good night's sleep for the tournament the next morning.