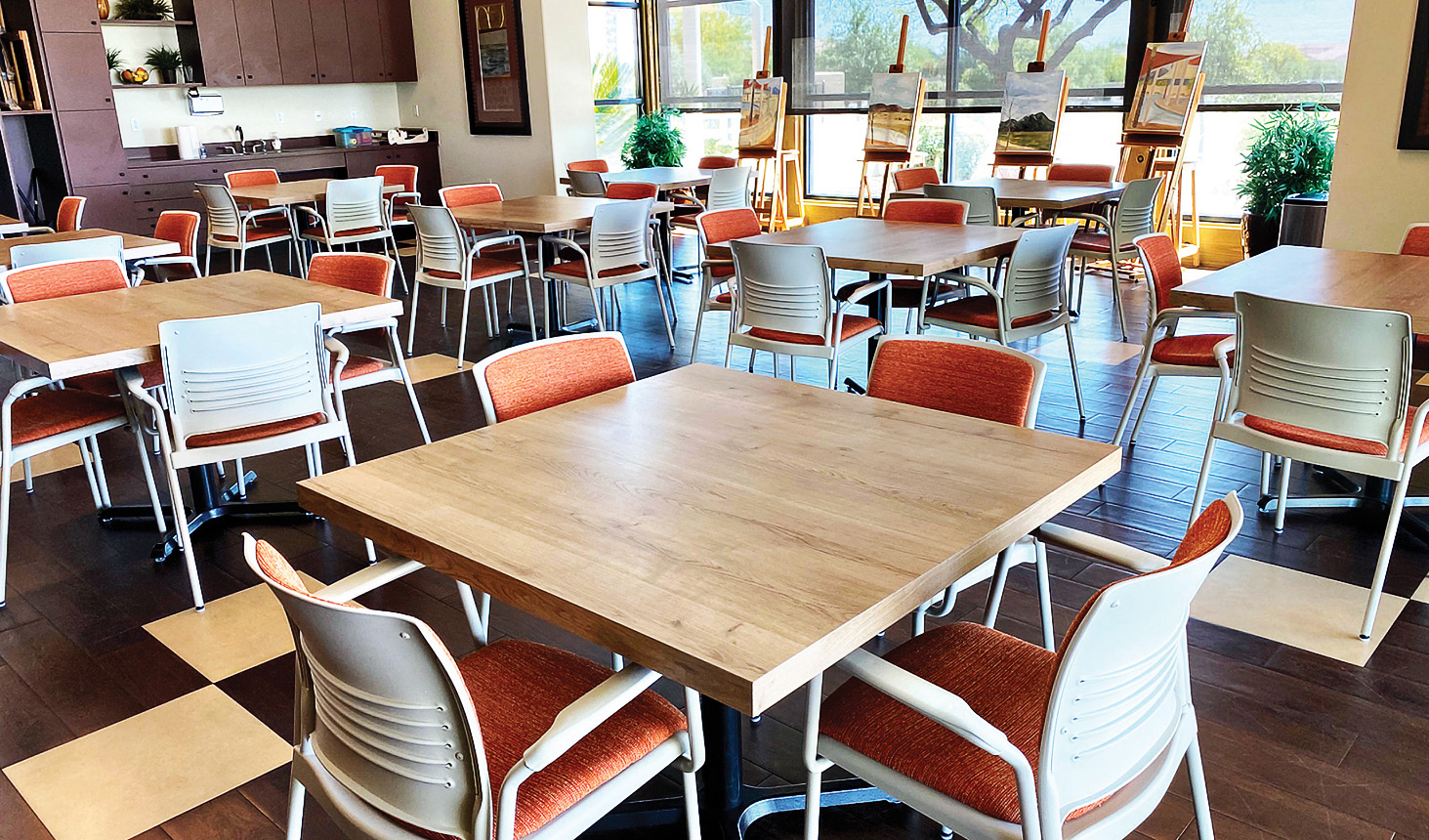 Linda Gorman, Director
The Duplicate Bridge Club is now playing in our new La Vista Card and Game Room. This room has quiet, comfortable chairs and perfect tables for all kinds of card and board games.
We welcome all bridge players who may want to step up their game from party bridge to duplicate bridge. It is great practice and just one step away from playing in sanctioned games and earning those Master Points.
We get together on Friday afternoons at 1 p.m. You must arrive 15 minutes early so we can set up the tables with bidding boxes, rotation cards, playing cards, etc. The type of rotation we use depends on the number of teams playing. You must sign up ahead of time on our website sign-in sheet. If you are new to the club, please email [email protected] and provide your name, email address, and phone number. I will put you in our club database and email you a PIN.
It is easy to sign in. All the instructions are on the website. Go to saddlebrookeranch.org and click on the duplicate bridge button. If you do not have a partner, a question mark will appear below your name on the note line. If someone sees you need a partner, they will contact you or email me for information.
Bridge is the most comprehensive and addictive game anyone has ever created. I believe the most challenging part of the game is the need to communicate with your partner. Conventions are created to make this process easier and more precise. However, there are always exceptions to every convention and every rule. If you don't get it right, you want to come back and try again and again and again.
We love this game!
Sign up. Let's have some fun!