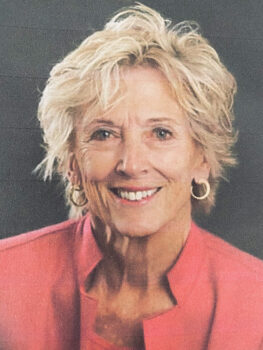 Linda Shannon-Hills and Leslie Gordon
For years, "old" has been defined as beginning between the ages of 60 and 70. That means most people alive today will spend more years as an old person or senior than in childhood, and many will be elders for 40 years or more. Yet at this very moment that humans are living longer than ever before, society has made old age into a disease, a condition to be dreaded, denigrated, neglected, and denied. We want to Grow Bolder in Elderhood.
So, what is elderhood? In a book written by Louise Aronson titled Elderhood, the author defines elderhood as redefining aging, transforming medicine, and reimaging life. Elderhood should be as long and varied and hard and happy and legitimate and acknowledged as childhood and adulthood combined.
Marc Middleton has developed a program called Growing Bolder that features tools, tips and resources in personal finance, functional fitness, caregiving, brain health, entrepreneurism and more.
As an active adult community, residents of SaddleBrooke Ranch have amenities and resources to become a bolder elder. You came here to live the active lifestyle as we age. Many of us at the Ranch want to continue in elderhood to become bolder. A group at SaddleBrooke Ranch has started a program which includes a series of talks, reference materials, workshops, and more called Growing Bolder in Elderhood.
The goal of this series is to prepare a program people will want to attend. The various speakers will address topics like how to organize your vital documents; prepare for the unexpected; actively address the issue of mortality from an empowered perspective; taking what control there is while at the same time living an active, productive life. The program speakers will discuss ways to relieve grieving family members by making as many arrangements ahead of time. There will be opportunities to learn tips for managing challenging discussions and conflicts during necessary transitions. Most importantly, the program is focusing on taking charge of our elderhood by becoming bolder.
The first two presentations start in February, followed by open discussion workshops to be scheduled at a later time. The first is on Tuesday, Feb. 11 at 4 p.m. in the La Mesa Room located in the La Hacienda Fitness Center, titled "Prescription Drugs, over-the-counter Medications, herbs, vitamins, and supplements – can they work together?" by Jack E. Fincham, Ph.D., R.Ph., Pharmacist, Author and Consultant.
The second talk is on Thursday, Feb. 13 at 4 p.m., also in the La Mesa Room, titled "Preparing for Unintended Consequences. It's all in the Planning," by Cynthia Kelley Hinds, CLU, ChFC, MSFS.
Join us for both of these talks.