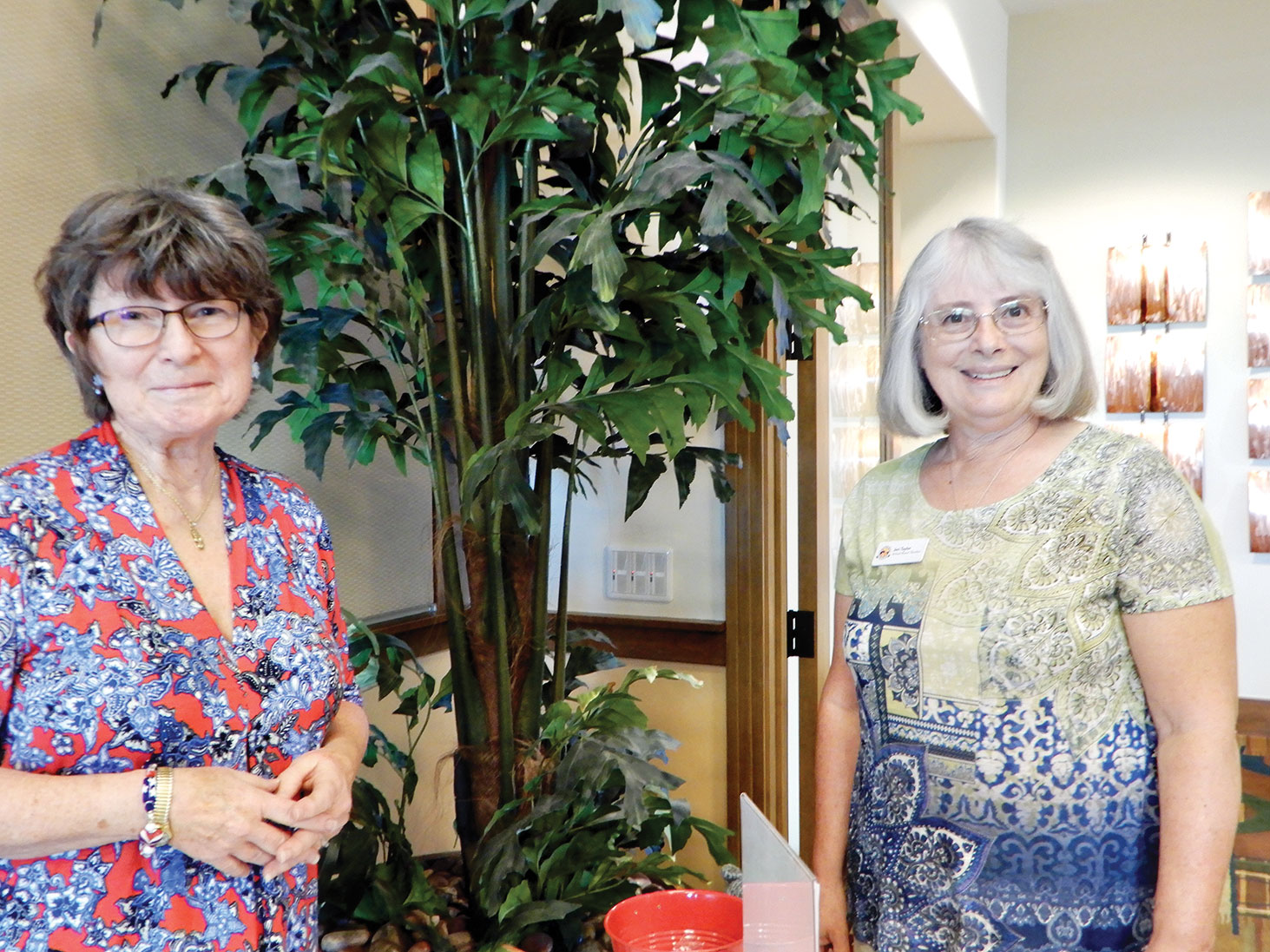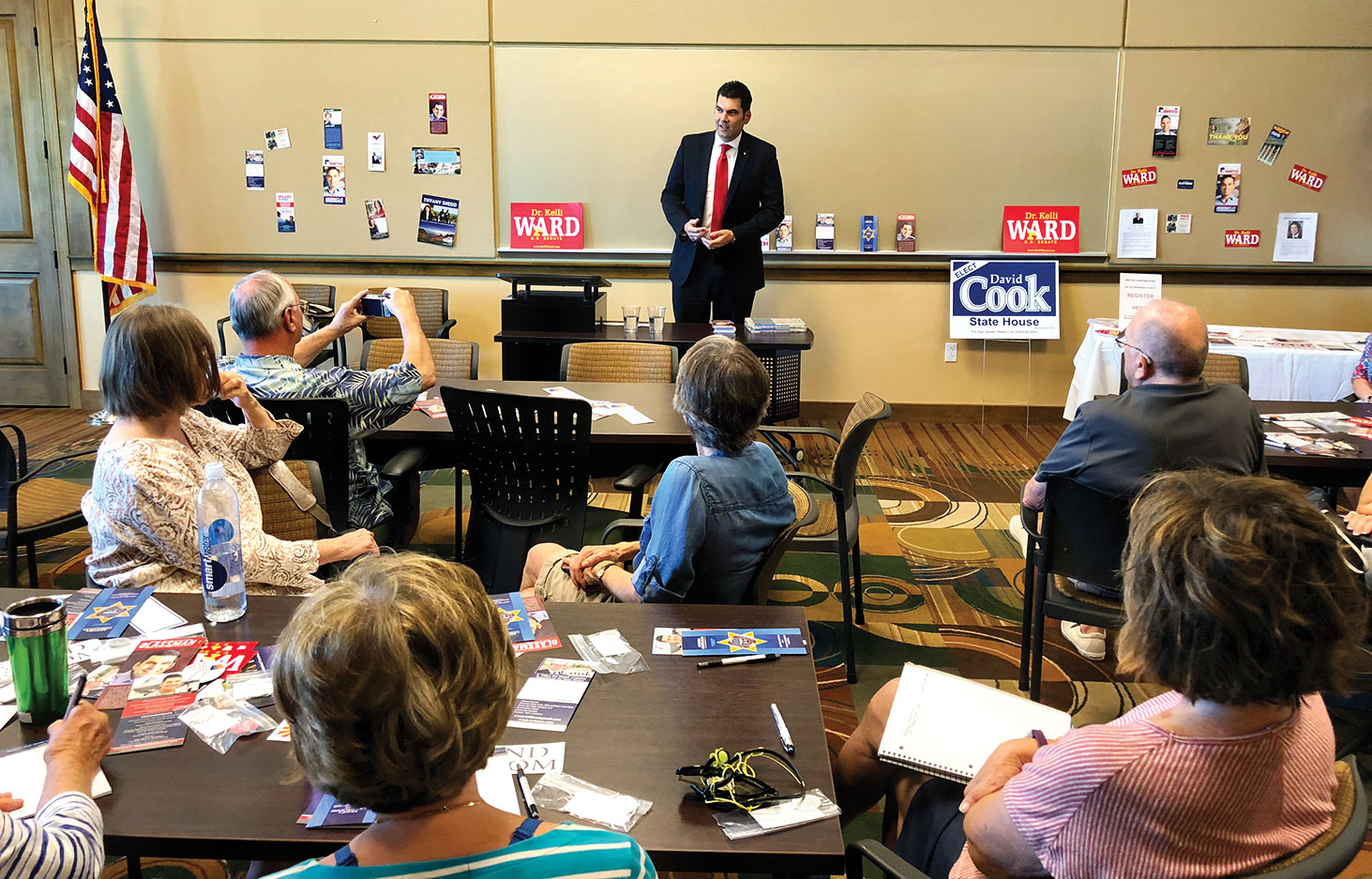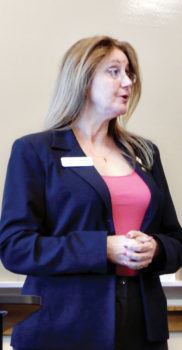 Carol Sorensen
Every third Monday has been an exciting, informative and always fun afternoon for the Republicans of SaddleBrooke Ranch! We welcome all Republicans and Independents to attend. You will meet the candidates for election in the Primary and also our elected officials.
Informative speakers have been the highlight of our meetings this election season. Some of our guest speakers have been David Cook, Rodney Glassman, Steve Smith, Frank Pratt, Jo Ann Sabbagh, Tiffany Shedd, Wendy Rogers, Thomas Shope, Nancy Discher, Palmer Miller, Gary Terrell, Mike Sloan, Ken Robinson, Kimberly Yee, Tracy Livingston, Robert Branch and Jeri Taylor, with more to come. We are very pleased that these candidates and elected officials have come to speak to us at SaddleBrooke Ranch, generating great discussions!
The Primary in Arizona will be on Tuesday, August 28 a very important election which will decide the Republican candidates for U.S. Senator, U.S. House of Representatives, Arizona Governor, AZ Secretary of State, AZ Attorney General, AZ State Treasurer, AZ Superintendent of Public Instruction, AZ Corporation Commissioners, State Mine Inspector, AZ Senator and AZ Representatives (two) for Legislative District No. 8, Clerk of the Pinal County Superior Court, Justice of the Peace District No. 5 and Constable District No. 5. If you are an early mail-in ballot voter, mail it in as soon as possible. If you wish to vote at the polling place, it is in the Oracle courthouse. Vote!
In the next few months we will be continuing to learn about several propositions to be voted for or against in the general election on November 6, in addition to the election of Arizona candidates for national, state, county and school board offices.
Republicans of SaddleBrooke Ranch meet the third Monday of each month in the LaMesa Room, 1:00-3:00 p.m. Changes will be announced.
We welcome our new residents in a relaxed atmosphere, with a fun sharing of ideas and great people brought to the Ranch to meet you! Personally talk to candidates and exchange ideas about issues. Come join us on Monday, August 20 at 1:00 p.m. in the LaMesa Room. Contact Carol Sorensen with your email address to receive announcements at [email protected]