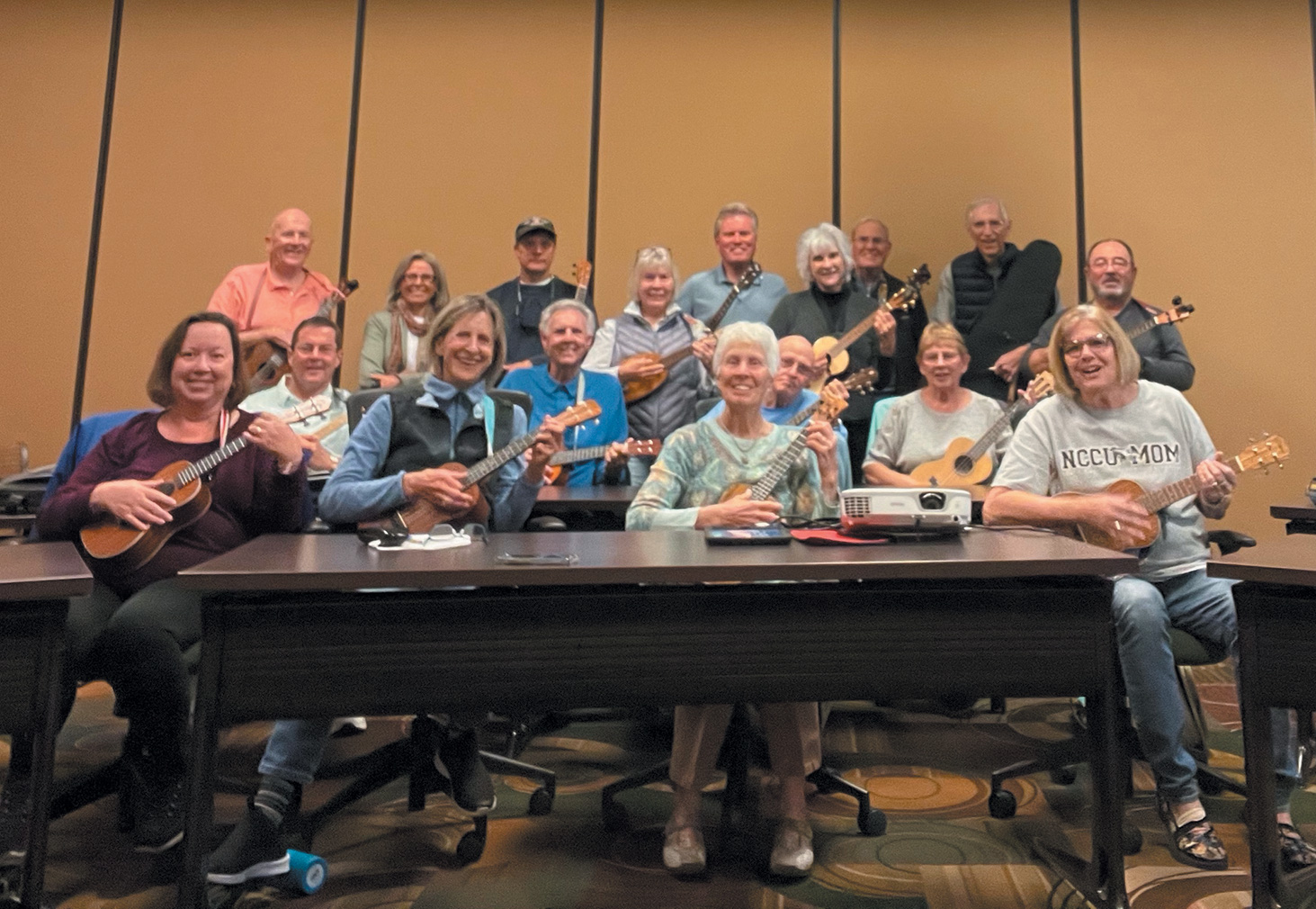 Carol Osgood
The SBR Ukulele Music Group has one goal: To have fun with music!
You are all invited to join in … come listen, play, and/or sing along. All skill levels from beginner to advanced are welcome and warmly encouraged!
Learn why this group is all about smiles and laughter while learning something new or expanding your repertoire of music.
I for one, have absolutely no music background, cannot read music, do not play any other instrument, and have a mediocre voice … and I just love this group. It's fun learning how to play the ukulele and along the way learn from others who are more experienced.
Come join this wonderful group of Ranch residents at La Hacienda Club, La Mesa Room on Wednesdays at 3:30 p.m.
Meet and learn from the gentleman who started this group, Roger Fisher. Roger and his wife Laurene both play the ukulele very well, and bring knowledge and great enthusiasm to help guide the class along.
We have all levels of experience from total beginners to wonderful musicians and voices who offer great knowledge and make these sessions so helpful and fun!
The SBR Ukulele Music Group uses GroupWorks to help members stay up to date. Get connected by contacting [email protected]. In the summer months contact Kathy Cox at [email protected].