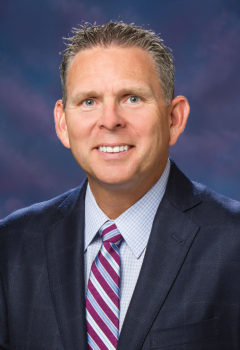 Don Jensen
On Monday, October 23, the Health Night Out team will welcome Dr. William Prickett, Orthopedic Shoulder and Elbow Surgeon, to SaddleBrooke. Dr. Prickett will discuss diagnosis and treatment options for various orthopaedic conditions including rotator cuff problems, tears to tendonitis, arthritis, instability and common fractures. He will explain non-operative and surgical options to relieve pain and techniques to help avoid injury and stay active. Dr. Prickett will leave time at the end of his presentation for questions.
William Prickett, M.D. is a board certified, fellowship trained, shoulder and elbow surgeon at Tucson Orthopaedic Institute. As a subspecialist in sports medicine and shoulder surgery, Dr. Prickett provides the full breadth of orthopedic care using the most advanced, minimally invasive techniques available. He sees patients and performs surgeries at both the Northwest and Oro Valley locations. He has authored several articles on topics such as shoulder instability in athletes. Dr. Prickett earned his medical degree at Emory University School of Medicine in Atlanta and completed his orthopedic surgery residency at Washington University Medical Center in St. Louis. His additional training includes a sports medicine and shoulder service fellowship at the Hospital for Special Surgery (Cornell) in New York City where as part of his fellowship he was the day-to-day sports medicine doctor for the New York Giants football team. During his career he has given several presentations at professional meetings of the American Academy of Orthopaedic Surgeons and American Shoulder and Elbow Surgeons.
He is board certified from the American Board of Orthopaedic Surgery and has been ranked as one of the Best Doctors in America® from 2009 to 2016 by medical peers, as published in Tucson Lifestyle Magazine. Dr. Prickett has also been recognized by Becker's Orthopedic, Spine & Pain Management Review by inclusion on their prestigious list of 65 Outstanding Shoulder Surgeons and Specialists in the United States. The physicians on this list are selected based on their expertise in shoulder surgery, leadership positions, excellent research and reputation among other shoulder specialists nationwide. Dr. Prickett's affiliations include working as a team physician at Canyon del Oro High School, as the Medical Director of Sports Medicine at Northwest Medical Center, and as a University of Arizona Athletic Department team physician for all varsity sports. Mark your calendars now:
Date: Monday, October 23
Time: 7:00 p.m.
Place: MountainView Clubhouse/East Ballroom
Health Night Out is a free educational presentation for all residents of SaddleBrooke, The Preserve and SaddleBrooke Ranch and is brought to you by SaddleBrooke Health and Wellness.
The MountainView Bistro will offer a special healthy menu selection for Health Night Out, so enjoy dinner at The Bistro before attending the presentation. Watch your email for menu details.