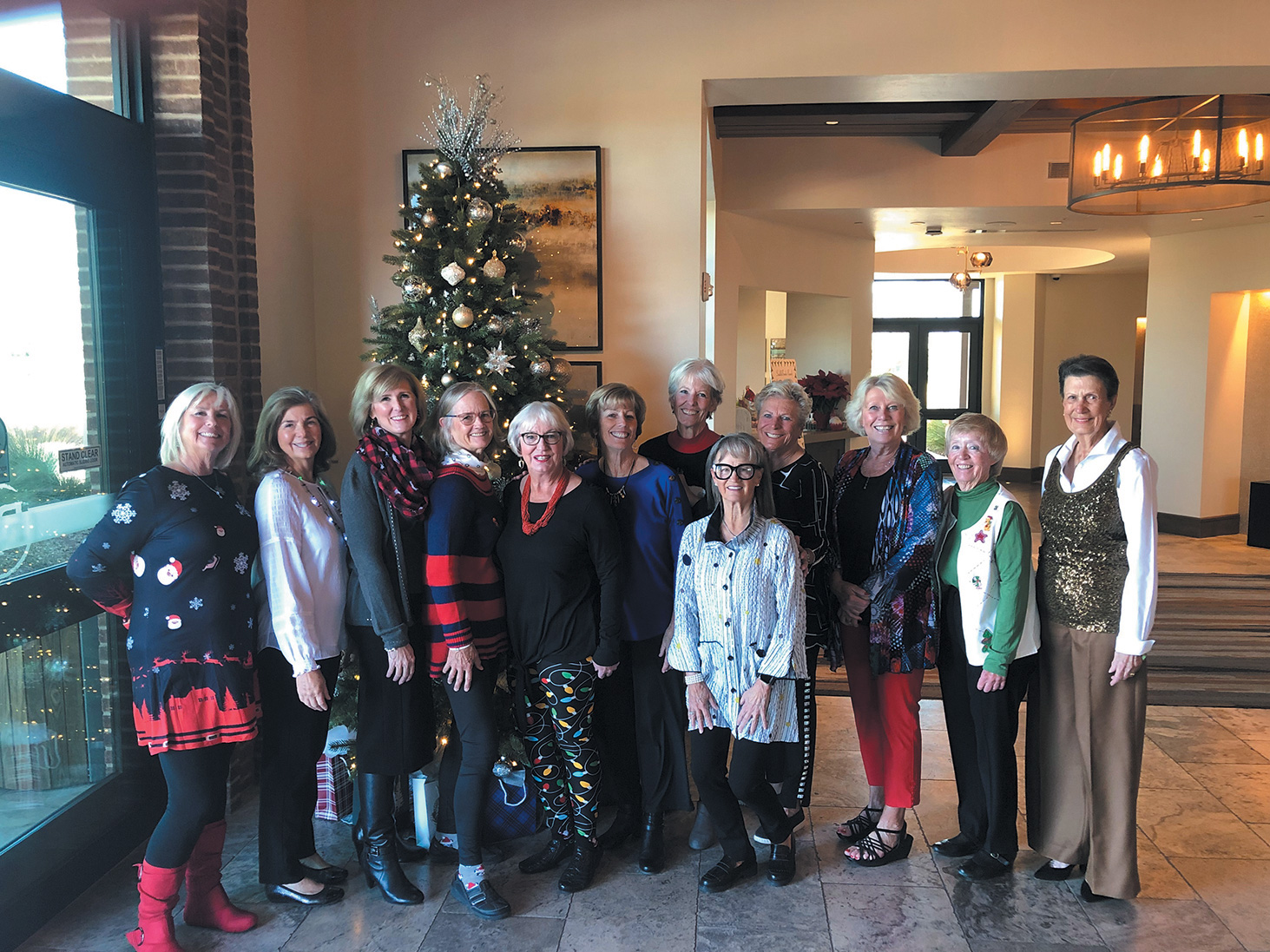 Debbie Ferguson
This rookie reporter for SaddleBrooke Ranch Women's Golf Association (SBRWGA) is here to report that January was a wet and wild start to the Year of the Rabbit. With frost delays and cancellations, kudos reign down upon our new League Day Chair, Catherine Steele, for being nimble of fingers over her keyboard and clear of mind to deal with all the last-minute changes that occurred each week.
Congratulations are in order to Karen Jordan and Kay Johnson for winning the SBRWGA's qualifying tournament in 2022, which earned these fine golfers a spot in the 2023 State Medallion Tournament. This tournament was held on Jan. 14 at the Oakwood Country Club in Sun Lakes. This is quite the accomplishment! The members of SBRWGA are proud of these ladies and appreciate them representing our great club at this prestigious tournament.
Mark your calendars for the Feb. 21 and Feb. 28 Del Suds Tournament. The winner earns the coveted helmet trophy, and we look forward to seeing the winner's photo sporting this striking silver chapeau. The league will pay the $5 entry fee for its members for both days.
Please thank our January and February sponsors by supporting them with your shopping and service needs. January range ball sponsors were Hardin Brothers, Pride Mechanical, and Coyote Golf Cars. Our closest to the pin sponsor was Team Platinum. January putting green sponsors were Hardin Brothers, Golf Cars of Arizona, Concierge A/C, and Moore Advantage Team. February putting green sponsors were Kim Tucker, Northwest Allied Physicians, Youthful Glow, Concierge A/C, and Golf Cars of Arizona.
With great fanfare we throw virtual confetti and welcome the 2023 board of directors. This year's fearless leader is Diane Taylor and her trusty right hand, Vice President Pam Horwitt. The complete board consists of: Secretary—Jennifer Valverde, Treasurer—Kay Johnson, League Day—Catherine Steele, Social—Monika Bartko, Membership—Susan Ness, Web Manager—Barb Simms, Sponsorship—Jackie Elphic, Rules—Toni Graves, Handicap—Stephanie Gaskill, and Communications—Debbie Ferguson. Please thank these volunteers when you play with them during the year, and it has been whispered, "You should volunteer next year."
Until next month golf fans …