Larry Allen Marchant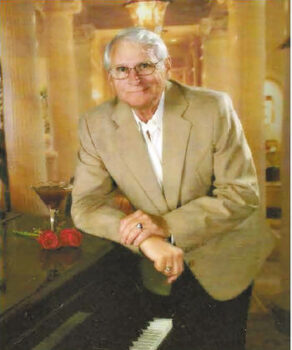 Larry Allen Marchant, 78, beloved husband, father, grandfather, great-grandfather, loving friend, wonderful caring neighbor, and supportive community pillar, passed after a valiant battle with cancer in the comfort of his home with family on Dec. 22, 2022, in Oracle, Ariz.
Born May 19, 1944, in Minneapolis, Minn., to Hilton C. Marchant and Freda K. (Peters) Marchant and is survived by brother Albert (Peggy) Marchant, of Medford, Ore., and sister Kay Tordoff, of Soldotna, Alaska; his loving wife of 20 years, Sharon Olivia Marchant; along with seven children; Scott (Susan) Marchant, of Crabtree, Ore.; Melissa Wood, of Fairbanks, Alaska; Kelly (Ross) Nease, of Valdez, Alaska; Nathaniel Marchant, of Fairbanks, Alaska; Trudy (Eric) McNeil, of North Pole, Alaska; Steven Marchant, of Valdez, Alaska; Megan (Coty) Turner, of Valdez, Alaska; 2 step-children Kelly (Ed) Hillman-Harding, of Olympia, Wash., and Wes (Rachel) Hillman, of Olympia, Wash.; 32 grandchildren; and 14 great-grandchildren; and is pre-deceased by his spouse Cecelia.
Larry had an exciting and adventurous life, moving to Oregon as a child, living in Cave Junction and Medford followed by his proud service in the U.S. Navy primarily aboard the USS Vesuvius ammunition ship with primarily Pacific Ocean duty calls. He returned to California where he got the call from his parents to gather up his siblings and venture to Alaska in 1966. He and his growing family experienced a series of amazing life adventures during his 50 years in Alaska, including living and working for the Dew Line stations in Barrow and Kaktovick, Alaska; driving truck on the Haul Road and working in Transportation, Maintenance and Logistics within Alaska. Larry retired from Alyeska Pipeline Service Company in 2006, having served as an Oil Spill Response Coordinator for 12 years. He and his wife RVd extensively for several years and settled in Oracle, Ariz.
In lieu of flowers, please consider a platelet or blood donation in Larry's honor. Celebrations of life will be held in Arizona, Washington, and Alaska at a later date.
Updates and obituary can also be viewed at www.vistosofh.com.