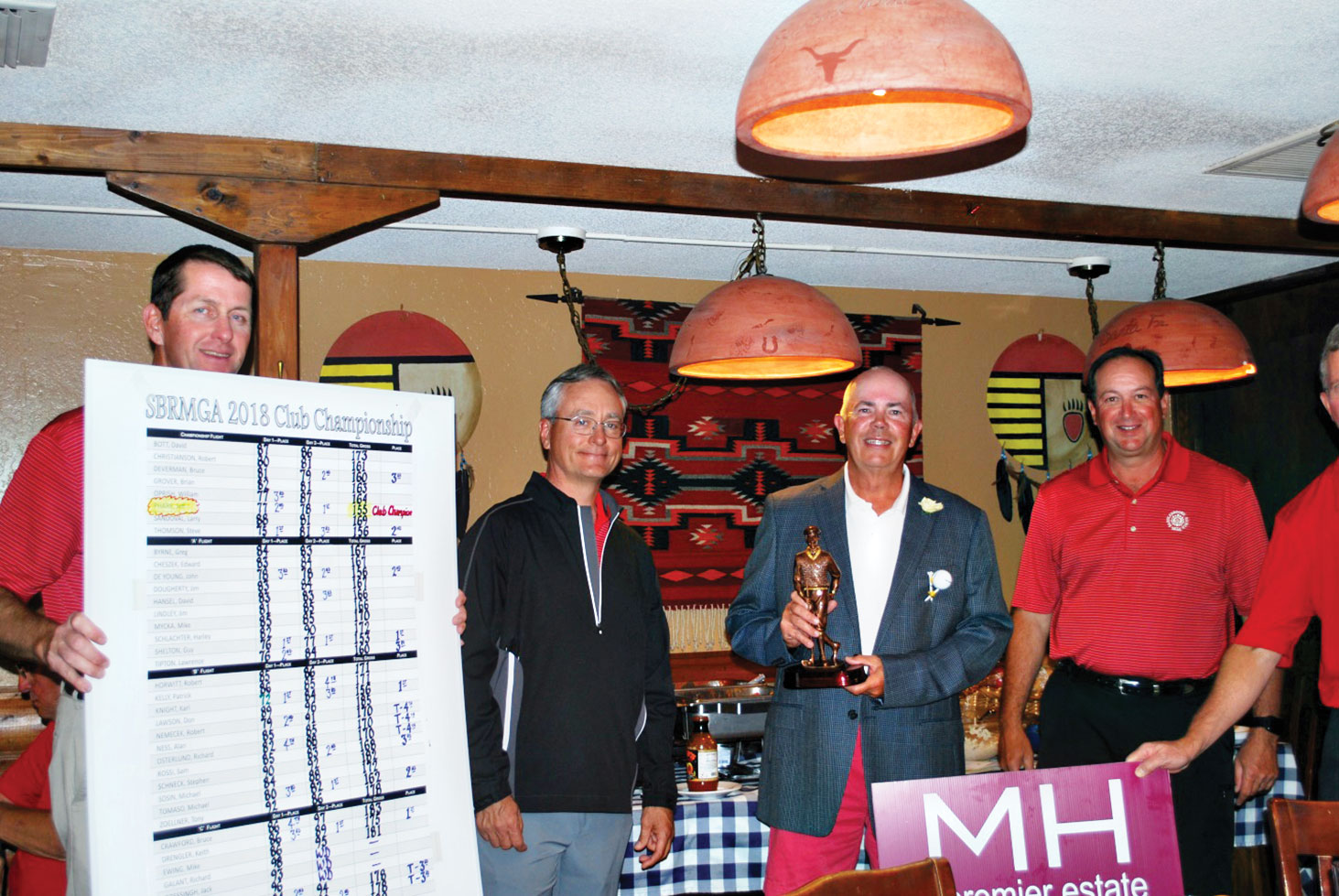 Tom Graham
The Club Championship is the highlight of this season's special events lineup. It is a two-day stroke play tournament at low gross for the Club Champion and full handicap for those golfers playing in the flights. What do we play for? It's about the triumvirate of the trophy, the classic sport coat and importantly the bragging rights for the year. It's a tournament and an outstanding score becomes sticky in the handicap.
Club Champion, Jeff Pharr, shot a consistent two-day total 155 (77/78) in the blustery conditions. Jeff edged out last year's Club Champion, Steve Thompson, by a single stroke. Outstanding golf continued throughout the flights. A personal best in the B flight by Karl Knight on day one of "even par" 72. From all reports his playing competitors were more nervous than he at the turn. The flight champions were Guy Shelton, Karl Knight, Keith Drengler and Chuck Meier. Congratulations to each winner.
The event was held April 18 and 19, with wind gusting to 25 mph and less than ideal temps and attracted 51 golfers. Of the 51 golfers 28 enjoyed recognition for either a single day's play or for their two-day scoring. All SBRMGA members enjoyed an afternoon of fellowship following the Championship at Bubbs Grub. Until 2019 we have but one Club Champion, Jeff Pharr, and the four flighted Champs. We're looking forward to even greater competition for Club Champion. Jeff has committed to "cleaning" the coat for the next Champ. Sign Up, Tee Up and Swing Away. The next special SBRMGA event is the November Founders Cup.