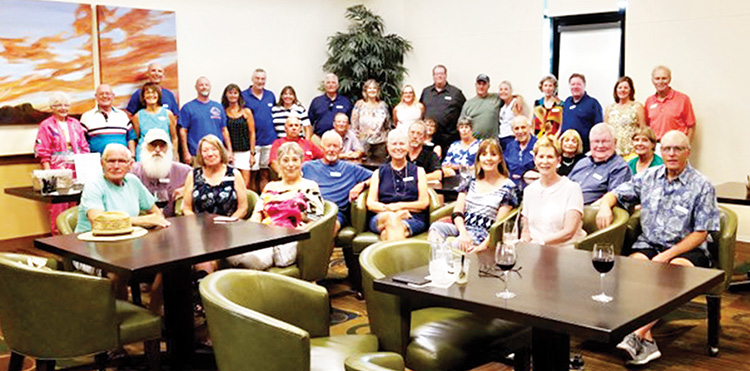 Forty members of the Pacific Northwest Club got out of the heat for a fun time meeting new people, eating ice cream sundaes and watching Galaxy Quest for the evening.
"Thank you so much for a very fun evening, with ice cream – yum – and popcorn too. Such a funny and fun movie. A great kick-back time," exclaimed Bob and Carol.
If you are interested in joining the club, please contact Corine Sturdivant through Groupworks or at [email protected] We look forward to meeting you.