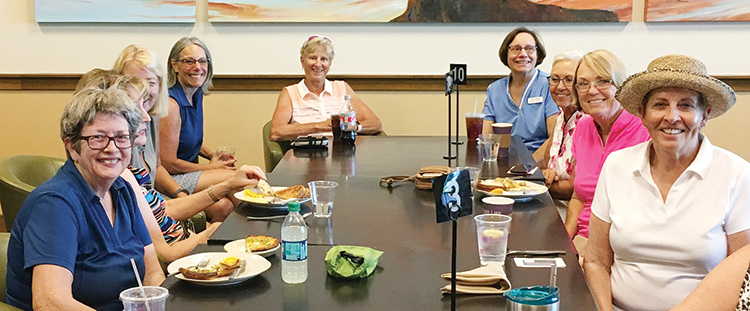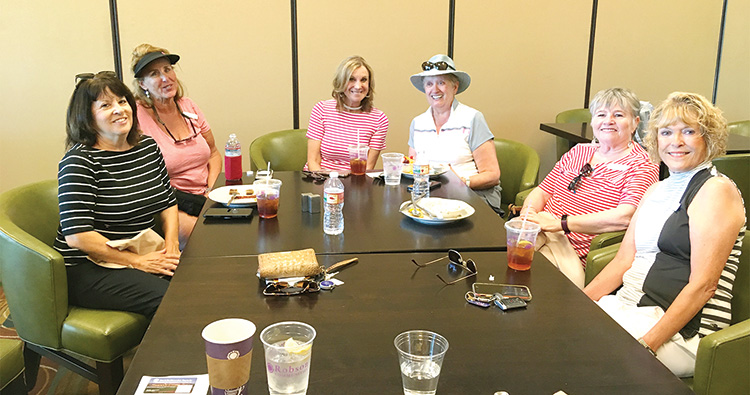 Janice Neal
The SaddleBrooke Ranch Lady Niners golf group had a lovely brunch on Tuesday, June 18. All members were invited to attend, whether or not they were golfing that day. Twelve ladies who golfed came after they finished playing, and another twelve also attended. We reserved the La Montana Room at the La Hacienda Club for our group, and the bistro staff served a delicious breakfast. A lively conversation was held by all, and the members enjoyed socializing with other players off of the golf course.
We will schedule another brunch in August as this one was so successful.
The Lady Niners is a casual group intended to provide a way to play golf in a non-competitive environment. The club is an excellent way to meet other golfers and further experience the social aspects of our community and the game of golf. For more information, please contact Coordinator Janice Neal or Membership Chair Linda Nicholson and visit our webpage at SBRLadyNiners.Home.Blog.