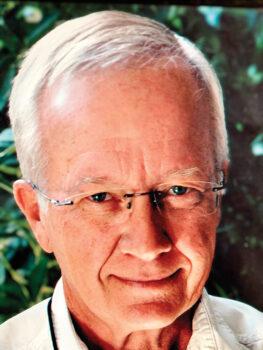 Linda Shannon-Hills
Living in SaddleBrooke Ranch is a new adventure for many residents coming from a more urban environment. We coexist with our new human neighbors but we can expect to see many species of wildlife. You may think they stay out in the desert, but sometimes the wildlife is roaming in our backyards and open spaces, which can lead to encounters that involve conflict. The more you know about your wildlife neighbors, the easier it will be for you to coexist with them.
Join us on Thursday, Feb. 20 at 4 p.m. for a talk titled "Living with Wildlife" by Bob Elder, volunteer docent from the Arizona Sonora Desert Museum.
Bob's principle responsibilities at the museum include conducting tours and conducting interpretive programs. He received a Ph.D. in Zoology and Physiology from the University of Wyoming and has over 40 years of professional experience in environmental science. He has worked for the Philadelphia Academy of Natural Sciences, for the State of Wyoming and for many environmental consulting companies. He has also worked as the Manager of Health, Safety, and Environment for several oil companies in Alaska and served as the Director of Environmental Compliance for Atlantic Richfield Company at Prudhoe Bay, Alaska, our country's largest oil and gas field. He and his wife, Jenine, lived in Indonesia for three years while he managed the development of a large Environmental Impact Statement in New Guinea and while she explored the vast interior regions of Indonesian's archipelago. Jenine is an educator and was the inspiration for most of their adventures. She and Bob moved to Oracle from Alaska three years ago.
You don't want to miss this informative talk on Thursday, Feb. 20 at 4 p.m. in the La Mesa Room located in the La Hacienda Clubhouse Fitness Center.