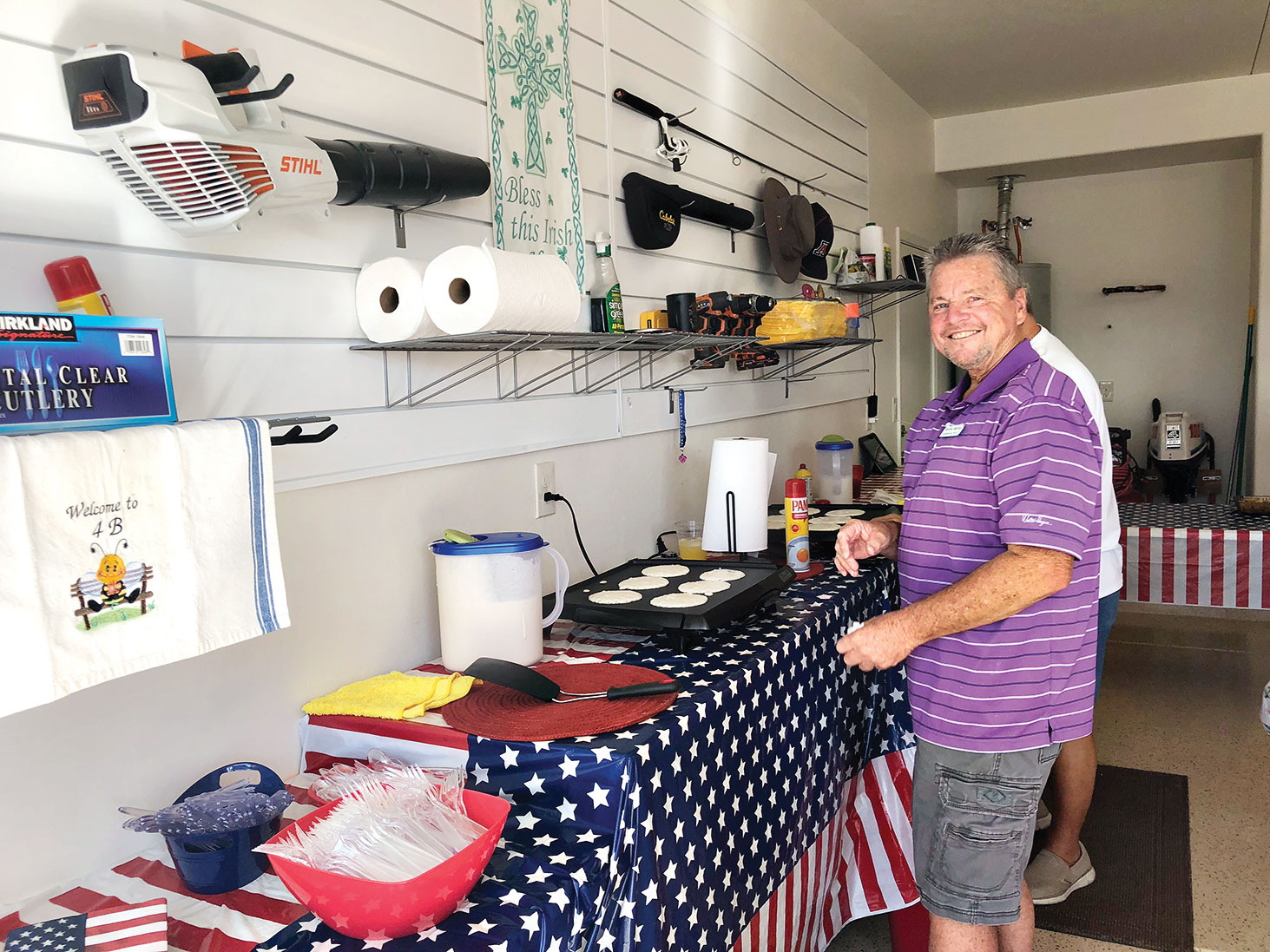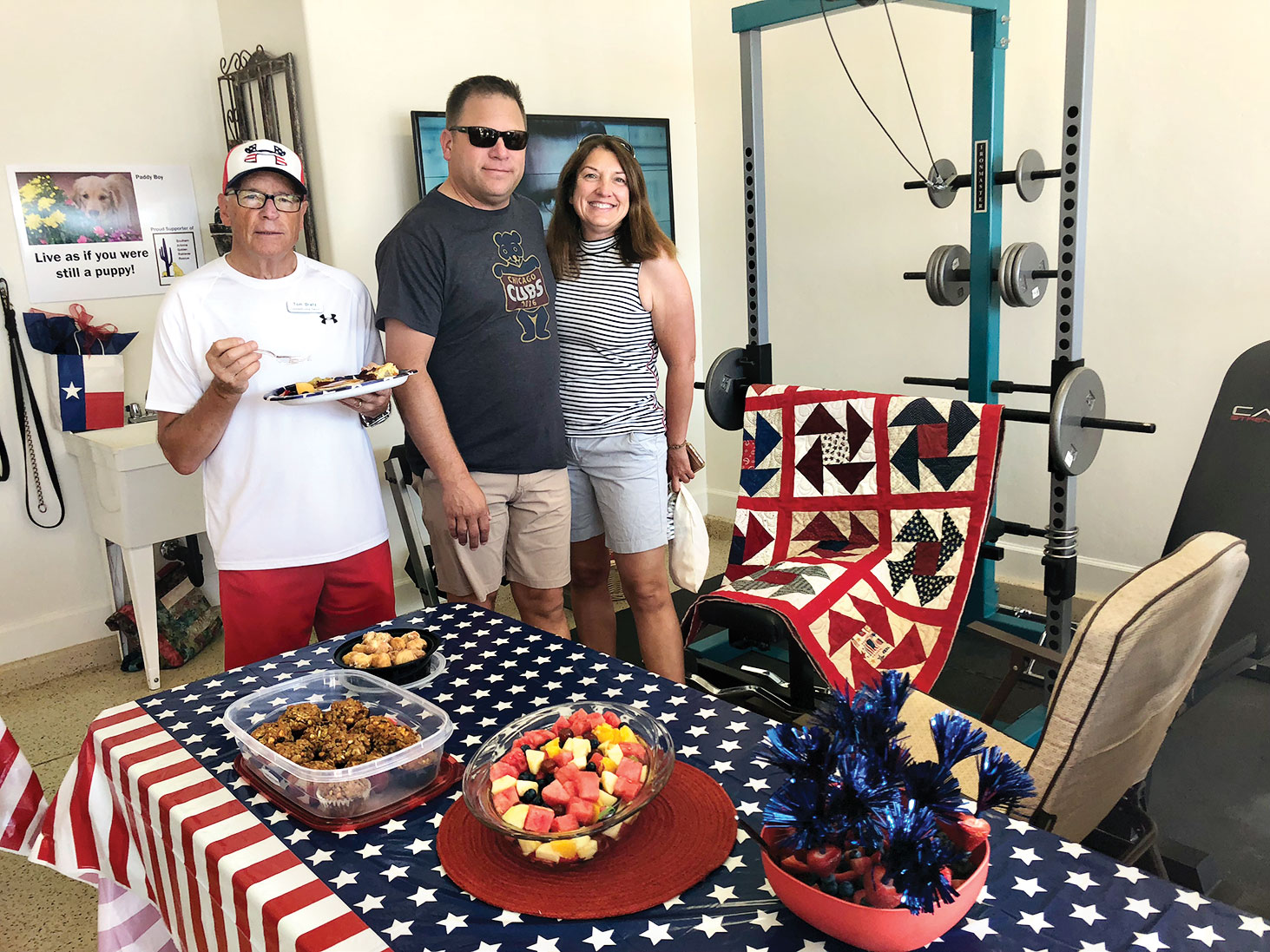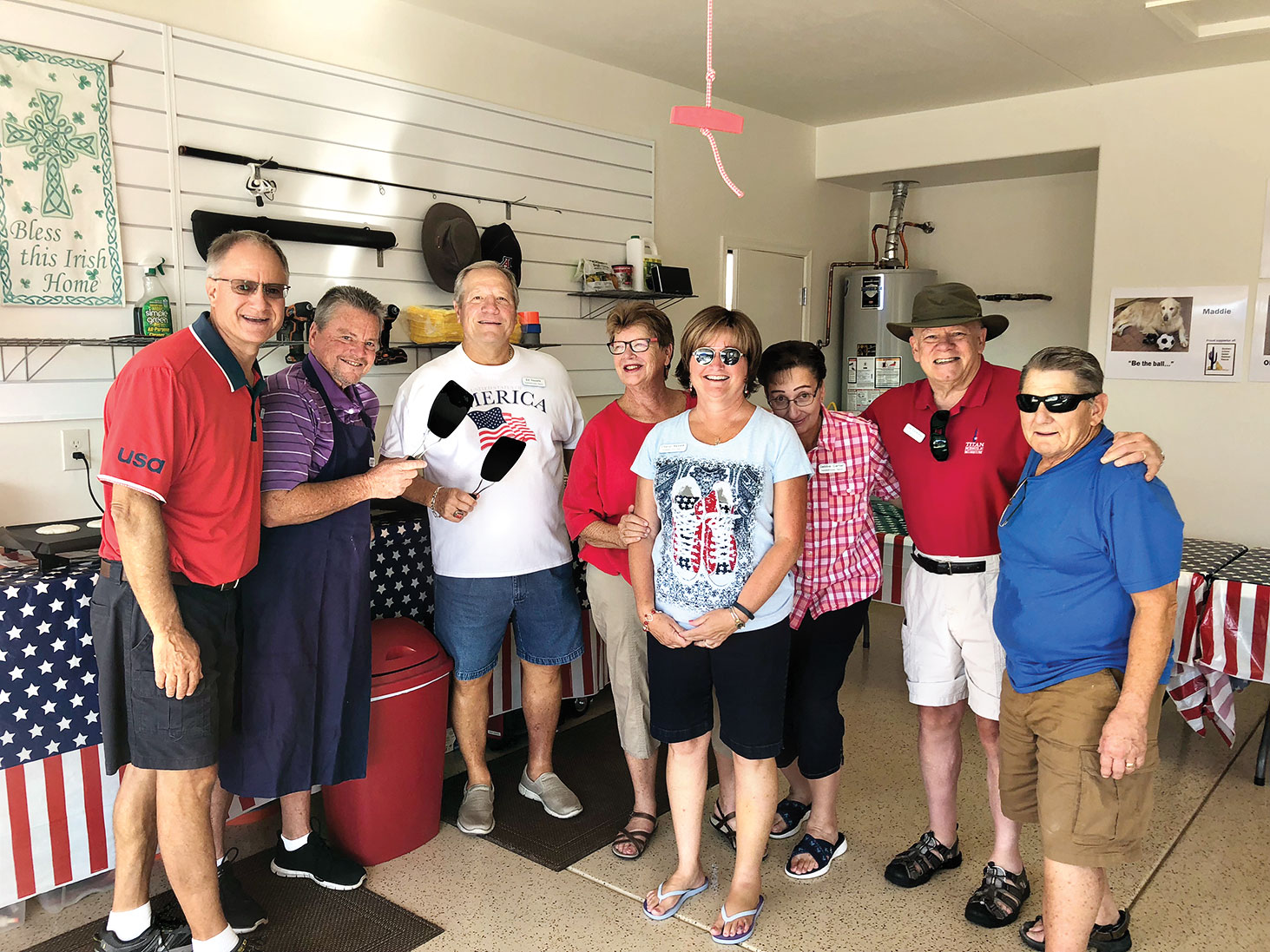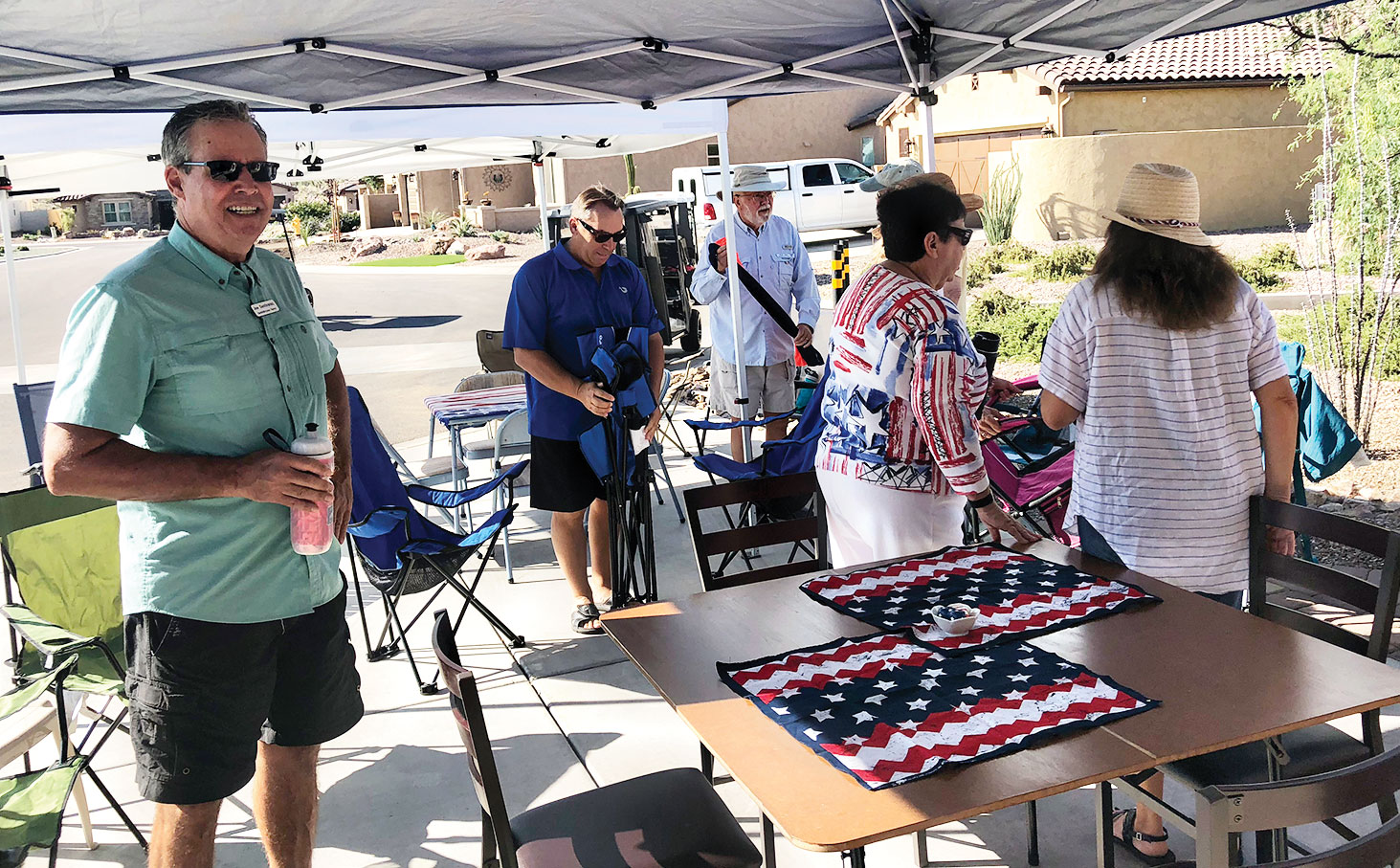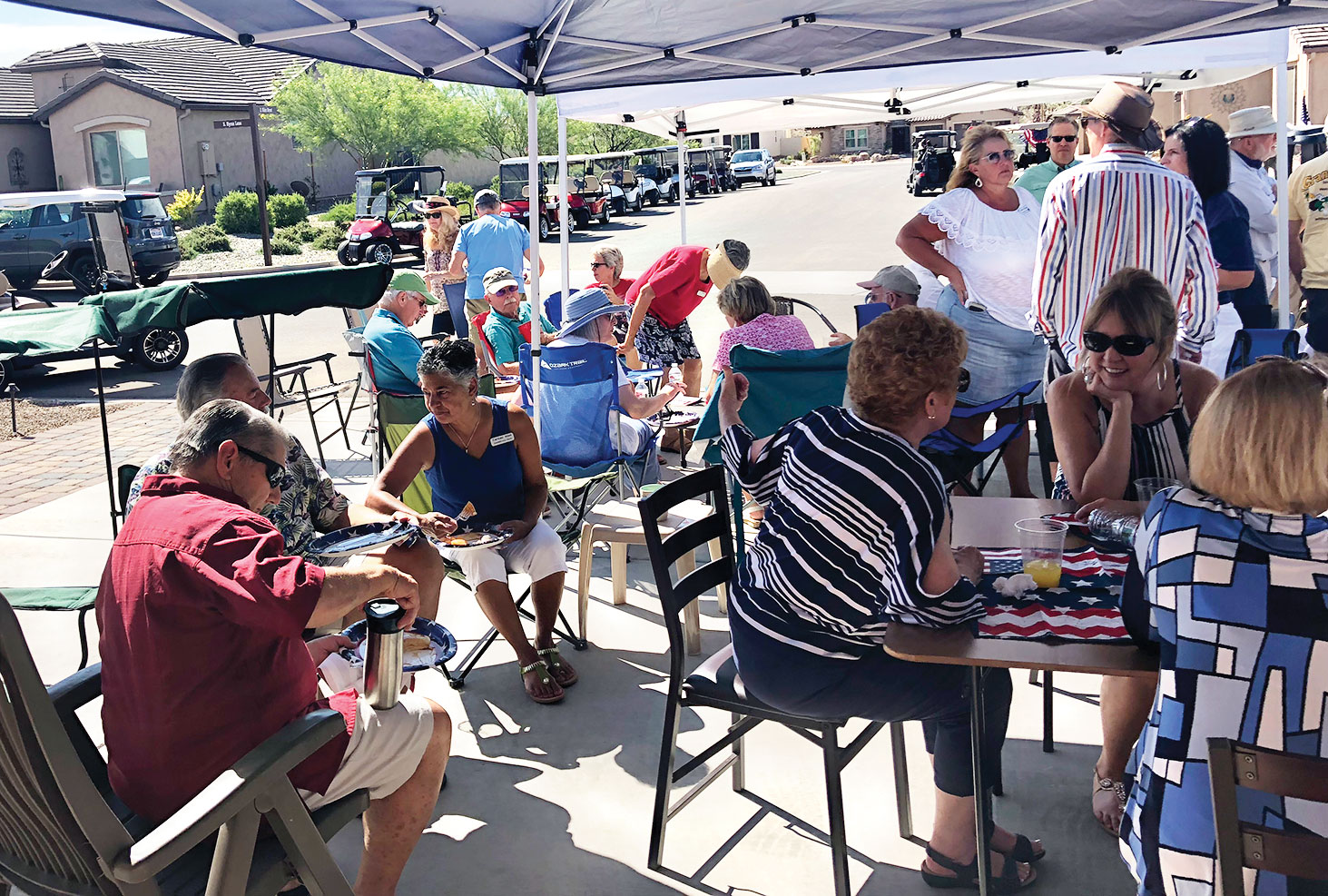 Camille Esterman
Red, white and blue tablecloths, American flag banners and a handmade patriotic quilt decorated Cheryl and Patrick Murray's garage, as they hosted the third 4th of July pancake breakfast in Unit 4-B.
Neighbors arrived in festive clothing, carrying delicious goodies to share—egg casseroles, quiches, caramelized bacon, fruit platters, hot cinnamon rolls, muffins and desserts. Meanwhile the beverage tables featured juices and tea, as well as, the fixings to make Mimosas and Bloody Marys.
Head-chef Patrick manned the first station, flipping pancakes, as Cheryl made sure everyone's plate was full of scrumptious food. Tables and chairs were scattered on the driveway and front patio, while two open tents and large umbrellas provided shade from the morning sun.
All of 4-B takes off their hats and salutes our good friends and neighbors, the Murrays. We thank them for a great opportunity to socialize and kick off the holiday in star-spangled style.