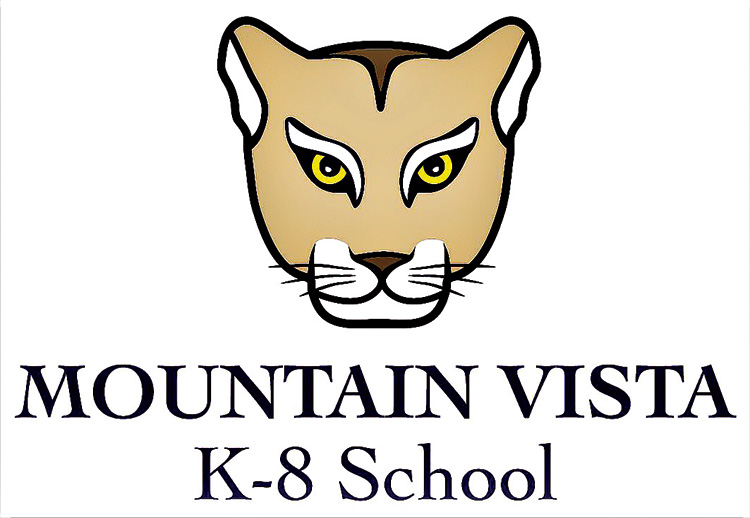 Crystle Nehrmeyer, Superintendent
On May 20, the 2019-20 school year officially ended for students and staff at Mountain Vista K-8 School. Although the end of the school year looked different due to COVID-19 and school closures, the feeling of small-town roots and global expectations was as strong as ever.
We proudly promoted 37 students to the ninth grade during our online eighth grade promotion ceremony including Mariah Villalba, salutatorian, and Avery Jennings, valedictorian. Awards and scholarships were presented to 17 students during the ceremony. Scholarships were made available for hard working students through the fundraising efforts of our Student Council, National Junior Honor Society, and generous donations from community members. Our teachers visited the homes of each eighth-grade student and left a surprise yard sign to congratulate each of our promoting students.
Immediately following the online ceremony, a community parade started at Mountain Vista K-8 School, cruised down American Avenue, and ended at the courthouse. Members of the Class of 2020 from across the Oracle, San Manuel, Mammoth, and Catalina area were recognized for their academic achievement. The parade was kindly escorted by the Pinal County Sheriff's Department and the Oracle Fire District.
We will continue to provide free breakfast and lunch for the children in our community each morning from 8 to 9 a.m. in the Mountain Vista K-8 School Parking Lot at 2618 W. El Paseo, Oracle, AZ 85623, through June 30. Due to social distancing and precautions, summer school will not be offered this summer.
We will continue to share information with our community throughout the summer regarding the return to school in August. We encourage our community to visit our district website at osd2.org and visit the "Community" tab throughout the summer for video updates and information.