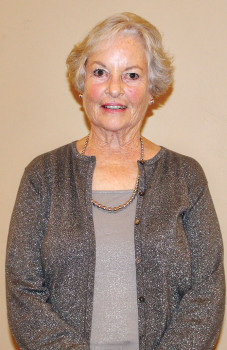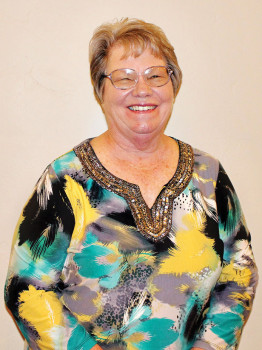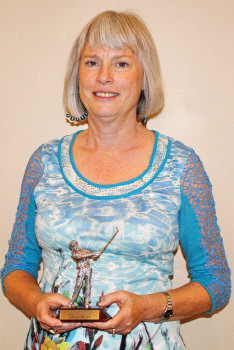 A record 80 percent of MountainView/Preserve Lady Niners (MPLN) members attended their annual dinner meeting on January 20, 2015 at the MountainView Ballroom to celebrate 2014 winners and events.
Head golf pro Mike Jahaske awarded certificates to Ace of the Year (gross), Susan Elliott; Ace of the Year (net), Louise Bidwell; and Most Improved Player, Linda Miles. Other golfing awards went to Kay Tomaszek and Deb Bunker for winning their flight at the State Medallion tournament recently.
Holly Riviere presented a slide show with highlights from the many fun events throughout the past year. Members also had the opportunity to sign up or to volunteer to support a full schedule of coming events at home and away.
Nine charter members of the organization were honored: Barbara Brown, Gerry Burnside, Diane Creager, Pat Hagan, Carol Larson, Jeane Liske, Ginny Ottinger, Jenny Rink and Dorothy See.
There was also a special tribute to Mary Canfield who passed away in December. Her daughter, Barb Sullenger, shared recollections of her mother's love of golf and participation in the Niners.
The evening was also the occasion to thank the outgoing board and for 2014 president Louise Bidwell to hand over the gavel to Joyce Sutay, president for 2015. Joyce announced the board members and committee chairs for the coming year. New officers are Susan Elliott, vice president; Anne Marie Strubel, secretary; and Deb Bunker, treasurer.
Looking ahead to the next fun event, attendees were encouraged to sign up early for the popular "Home and Home" that will be held this year at MountainView on February 10 and at SaddleBrooke on February 17, organized with the SaddleBrooke Niners. More information and a registration form are at mountainviewniners.com.
Anyone interested in joining MPLN may call membership chair Rita Smith at 818-9239.