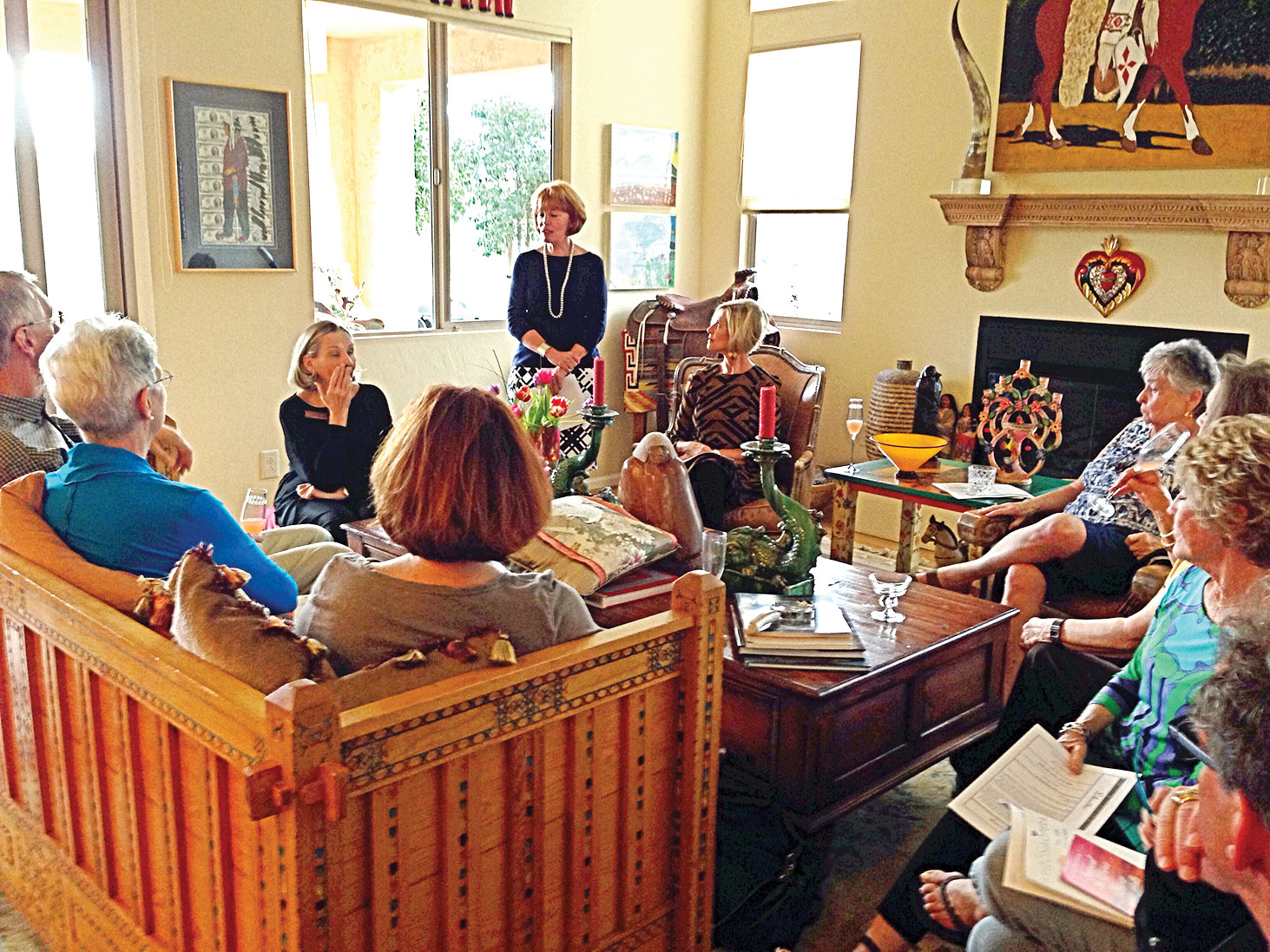 Marlene Diskin
A group of SaddleBrooke Ranch music lovers gathered at the home of Willa and Jim Karp on November 3 to learn about the Arizona Opera Company and the many programs that the company provides in the community.
Vikie Hariton, Vice President of Opera Volunteers International, member of the Arizona Opera Company Board and former president of the Opera League, talked enthusiastically about the season's schedule of performances including Madama Butterfly, Riders of the Purple Sage and Cinderella.
Arizona Opera, now in its 45th season, produces fully-staged operas, concerts and collaborative programs throughout the state of Arizona each season. Its 1971 inaugural season featured two performances, and by the 1976–1977 season Arizona Opera was performing complete seasons in both Tucson and Phoenix.
On stage Arizona Opera presents artists of both international stature and emerging talent, and each season balances debut artists and the return of favorite performers. Arizona's musical talent is showcased in its acclaimed orchestra and chorus. The Arizona Opera Orchestra, established in 2000, consists of members of symphony orchestras from Flagstaff, Phoenix and Tucson, as well as faculty from local universities, and the chorus is comprised of Phoenix and Tucson community members and students from local universities.
In addition to producing five grand operas each year in Phoenix and Tucson, Arizona Opera offers in-school touring productions, numerous outreach events for children and adults of all ages and performance related dinners.
For information about the Arizona Opera Company, you may contact Willa Karp at 520-300-9450,  [email protected]