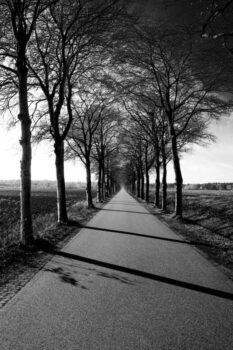 Dale Farland
Residents of SaddleBrooke Ranch (SBR) have been enjoying the drawing classes offered by instructor and SBR artist Lisa Friedman so much, she is offering a new class. "Space & Perspective in Drawing" is the next class in the drawing series being offered by the Art Club and is another step on the pathway toward drawing more realistic depictions of one's subject matter and creating a sense of depth and volume.
This intermediate-level 6-hour class is divided into three 2-hour sessions and will introduce the students to the basic art element of "space." You will learn about what space is, and how to create the illusion of space (positive and negative) via several methods, including the use of 1-point and 2-point perspective. You will use pencils and Conte crayons in our enjoyable exploration of these concepts.
The class level is intermediate, and it is recommended that students have already taken Beginning Drawing I and II or have had some drawing experience.
Dates for Classes: Wednesdays, Oct. 5, 12, and 19
Time: 3 to 5 p.m.
Location: SBR Art Room
Class Fee: $65, class fee includes instructions and some materials
Class size limit: Minimum 5, maximum 12
Payment deadline date: Sept. 28
Materials included with fee: Conte crayons and other paper
Materials participants need to bring: Graphite pencils, eraser, ruler, sketchbook
Registration: Please contact Dale Farland at [email protected] to register for this new class. Cost is $65 and please make out your check to SBR Art Club. Please mark on the memo line of the check that your check is for Space & Perspective Drawing. Deposit the check in the black lock box located directly outside of the Art Room in the Creative Arts and Tech Center.
SBR Art Club Membership: Priority for all classes is given to ABR Art Club members. If you want to become a member, dues for the remainder of this year are only $15. Please contact Dale Farland at [email protected] for more information.