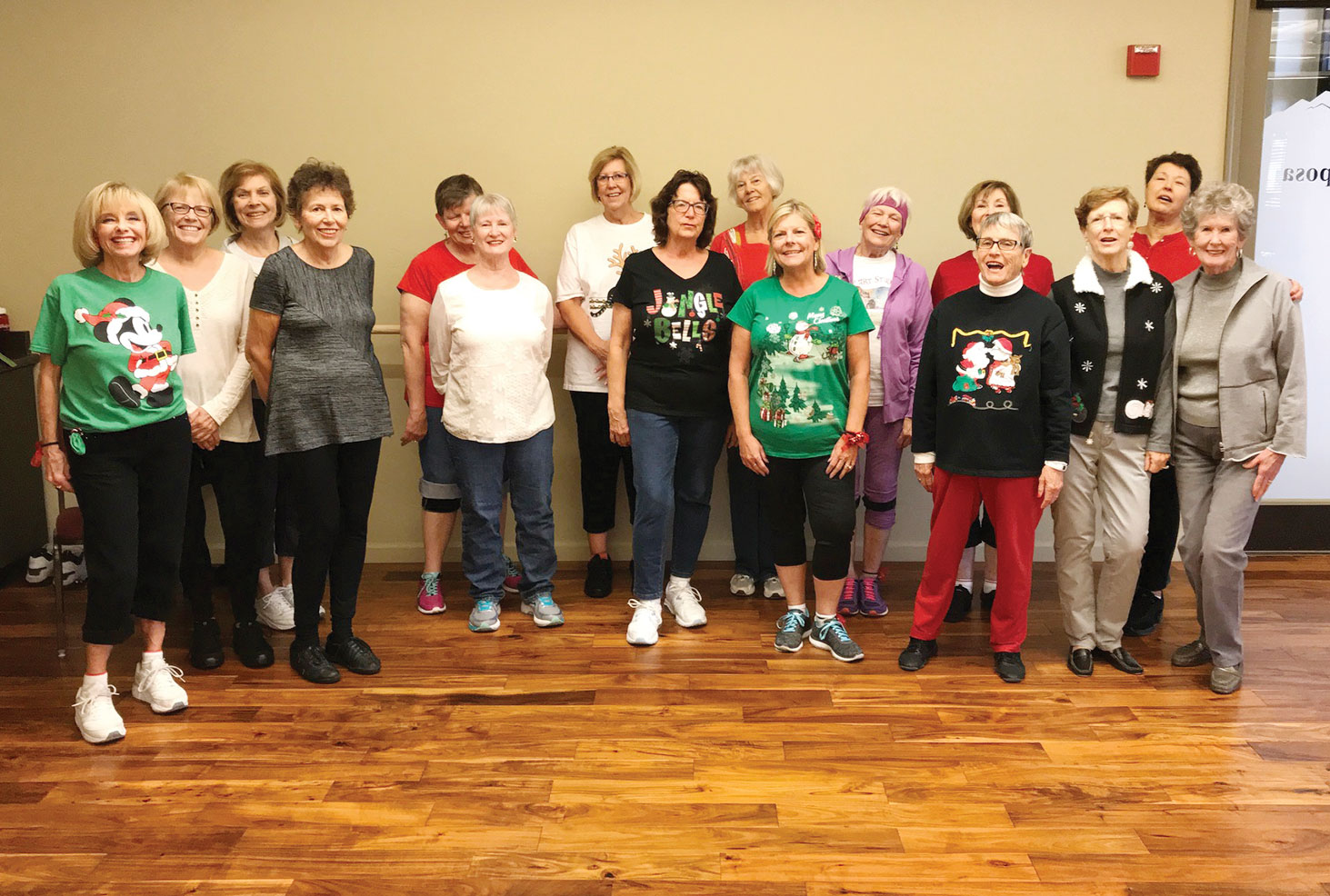 Dr. Mark Magdanz
Due to changes in community agreements you can join a Saturday Beginners line dance class this January in SaddleBrooke Ranch provided by Rebecca Magdanz. This will be the first time two newcomer classes can be presented weekly. Residents unable to join us on Wednesday now have a new opportunity to line dance. The first Saturday class is January 20, but you may comfortably start a week later if unregistered—just call or write to verify space is held for you.
Rebecca's teaching stresses fun, self-improvement and low stress. Each student progresses to Level two only when they choose. Some may never move up because they just like the beginner dances and teaching pace. Level two/Low Intermediate classes are also on Wednesday and Saturday. Level two is substantially more vigorous and the dances more complex.
All classes have size limits due to fixed room size. This is to ensure top quality instruction. With limited spaces, you must pre-register with Rebecca to attend. Drop in students are not allowed as classes build one on the next.
Why line dance? The lessons provided at SaddleBrooke Ranch promote the maintenance and improvement of your mental and physical health. How can an activity do this?
Just what areas of your life can improve? Naming a few: 1. Memory and learning: choreographed movements require some memorization and concentration. Learning new skills and activities is a proven booster of functional brain capacity. 2. Balance/coordination: over 80 different movement skills may be learned in classes improving balance and coordination – leading the prevention of many falls at home. Turning skills provide inner ear training and desensitization for increased control of balance. 3. Exercise: With a fun activity providing mild to moderate cardio work out, you are likely to continue instead of getting bored. Remember, the best exercise is found through something you will do regularly and forever. 4. Upright movement strengthens bones with side motions (spine and legs) beyond simple walking. 5. Socialization: Line dance gets you out of the house to meet new friends. 6. Music: Music therapy has proven helpful in the maintenance and recovery of brain function. 7. All of the above also attack the issues of depression, fatigue and isolation we can experience with aging.
All sessions move as quickly as possible, last 90 minutes, and generally clock 4-5,000 steps. Prepare to laugh, move, and expand your brain and physical capacity.
Line dancing is fun and exercise. It is the number three most participated in senior exercise worldwide because it's fun and doesn't hurt! For more information or to put your name on a class reservation list, contact Rebecca Magdanz at [email protected] or phone 818-2656. Rebecca is a 13-year full time resident of SaddleBrooke. She has been providing line dancing lessons in the SaddleBrooke Ranch community 5.5 years. Classes are designed to function as a community service to support and improve our fun, health and fitness.