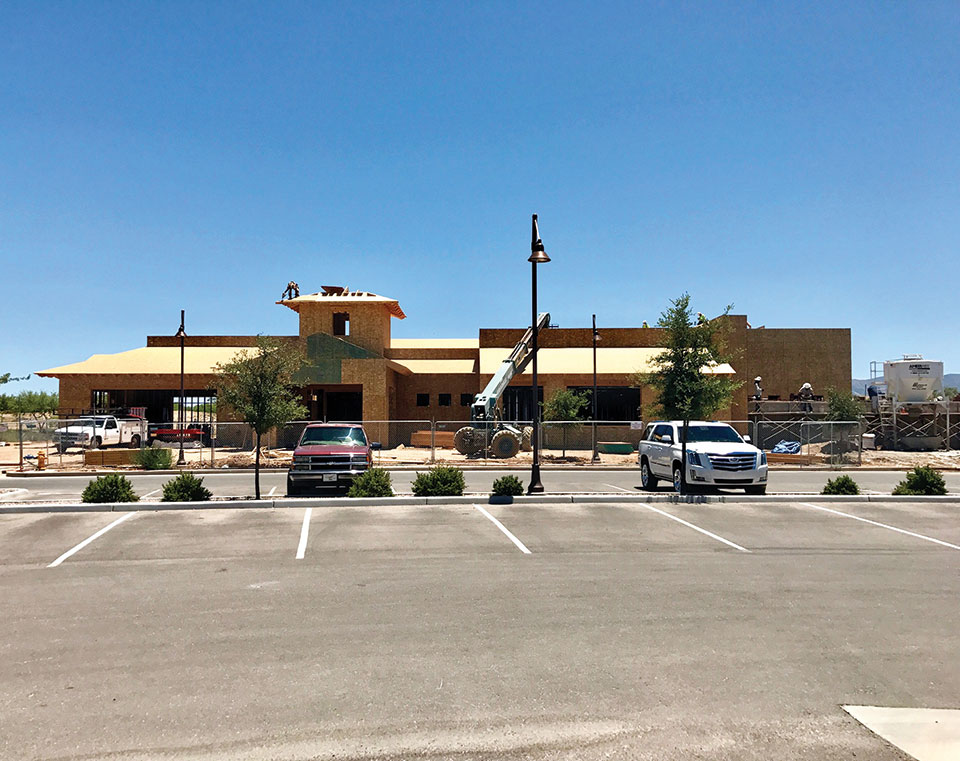 Sherry Jackson, RCI, Corporate Communications
Residents at SaddleBrooke Ranch will soon have a new place to express their inner artist with a $3 million Creative Arts Center now under construction.
The building, spanning 16,000 sq. ft. under one roof, will feature several rooms equipped for a variety of arts and crafts including: lapidary, wood carving, general arts and crafts, sewing, glass art, ceramics and a library.
"The SaddleBrooke Ranch Arts and Tech center will be bright with ample amounts of natural lighting," says Carissa Thompson, design director with Kimberly Timmons Interiors. "Pops of enticing colors—reds, greens and aqua—in each room will stimulate creativity for residents. Designed to be clean and simple, each room will then be fully-equipped with the latest and greatest tools for each club."
The Creative Arts Center is currently in the rough framing stage and is anticipated to be completed by the  end of this year.