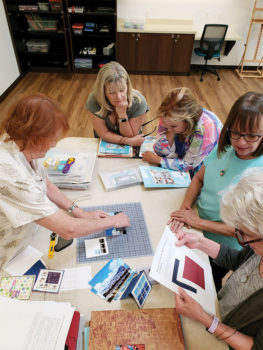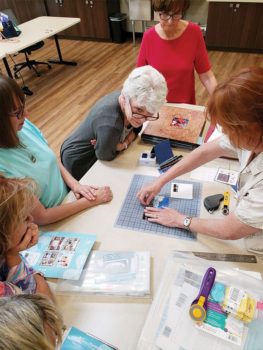 Carol Smith
On April 1, Lori Neal gave a demonstration at the Papercrafting Club on how to do mosaic cards and scrapbooking. She demonstrated the technique of mosaic papercrafting and demonstrated the supplies needed to come out with a unique looking project.
She, herself, has done some fantastic scrapbooking pages and several cards that she generously shared with the group.
If you are interested in joining Papercrafters we meet on Mondays from 1:00-4:00 p.m. in the Fine Arts Room in the Arts and Technology Building.