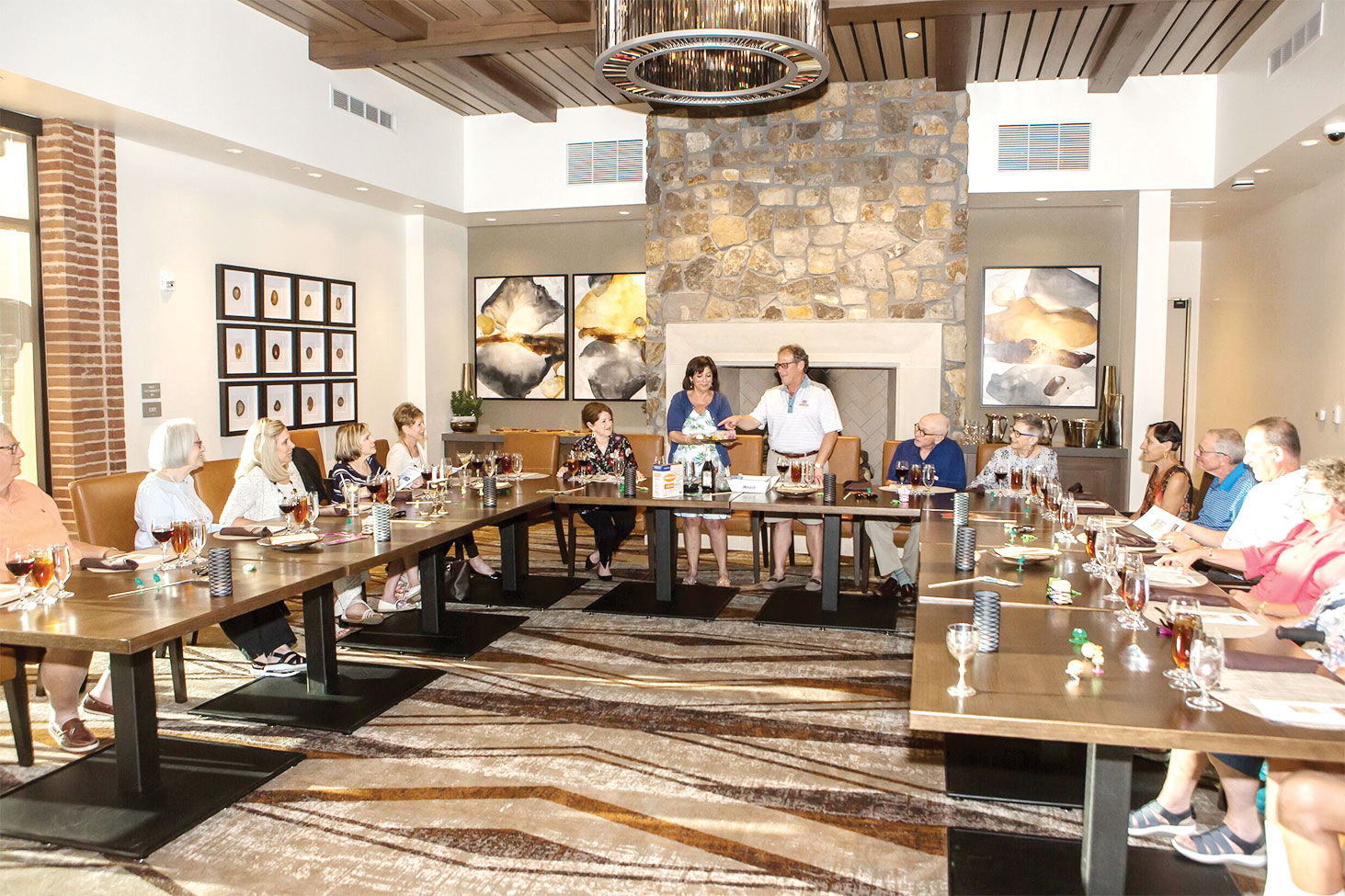 Members of the SaddleBrooke Ranch Shalom Club celebrated the second night of Passover together at our new Ranch House Grill.
A traditional Passover meal was served by our Ranch House staff. No one had to cook, clean or set up.
Our goal as a club was to create an understanding of the Passover holiday and a true appreciation of the traditions involved- and maybe a few laughs! Guests brought their own Seder plates and reminisced about Passover Seders of the past.
The group read the Haggadah, which is a book containing the Passover story. A new SaddleBrooke Ranch Haggadah was prepared for this occasion. Haggadah means telling' and we attempted to share the Passover story in the most clear, concise way possible. Our concern was less with the exact accuracy of the ritual than that with total participation and understanding and happiness of being together with our new Ranch family as we celebrated the freedom of all people.
The Hagaddah proclaims: "This is the bread of affliction…which our ancestors ate in the land of Egypt. All who are hungry, let them come and eat!" At the message simply states, Passover commemorates the misery of slavery and the universal struggle for liberation.
Save the date for next year and join us April 9, 2020.
Thank you to Heather Stanford and Chef Jose and their team for helping make this Seder special.