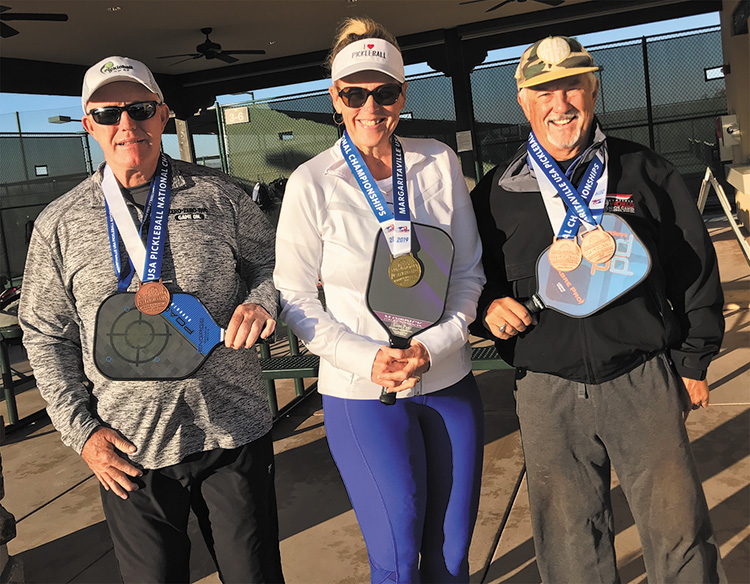 Beth Chamberlin
In November, more than 2,000 pickleball players travelled to Indian Wells, CA to complete in the Margaritaville USA Pickleball National Championships. This is pickleball's premier event with more than 4,000 matches being played.
Many players from the SaddleBrooke Ranch Pickleball Club competed in singles and doubles events, and three brought home medals for their efforts!
Tom "The Wingman" Reuter won two medals. He brought home the bronze in the two events he competed in: 3.5 singles and 3.5 doubles 70+.
Norb Weisbeck competed in 3.5 doubles 60-65 with fellow club member Joe Campion. While they didn't win a medal, they represented the Ranch well. Norb went on to win the bronze medal in the men's singles 65-69.
Beth Chamberlin participated in the nationals for the first time this year with her partner from California, Lisa Nadasdy. They walked away with the gold medal in the 4.0 women's doubles, 55+ bracket.
Pickleball is one of the fastest growing sports in the country and is certainly growing here at the Ranch. The SaddleBrooke Ranch Pickleball Club currently has more than 375 members! If you haven't tried it yet, head to the courts and check it out. There are classes available for players at all levels.