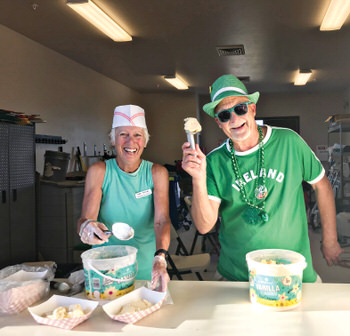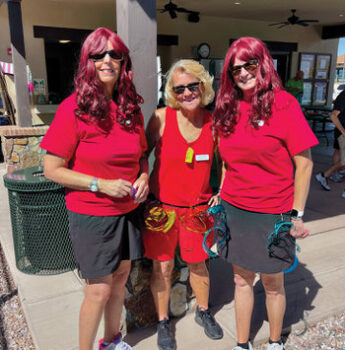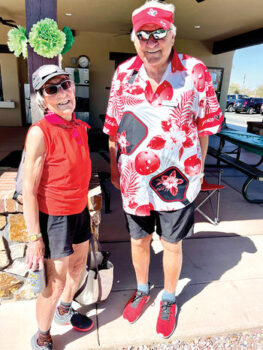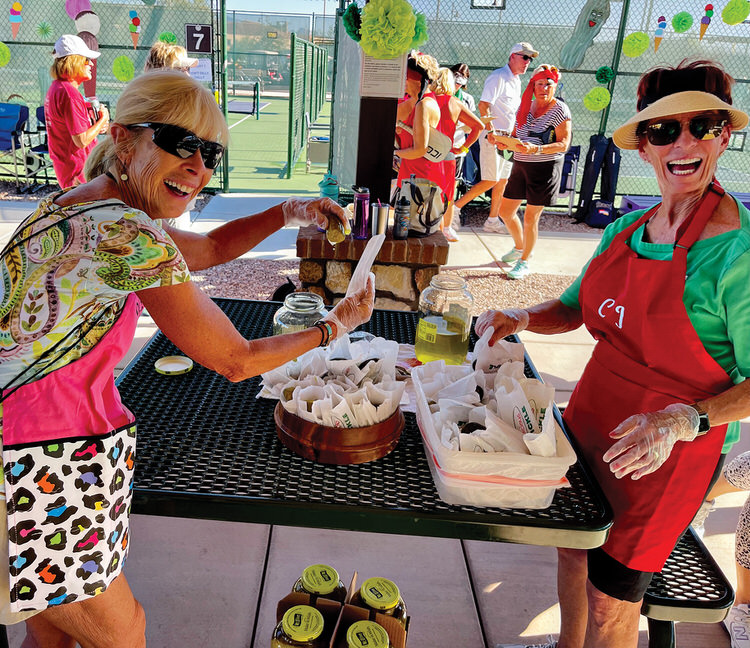 The SBR Pickleball Club celebrated April Fools' Day in style with the "Pickle Fools' & Ice Cream Social." Club members participated in an afternoon of what was described as "non-skill based April Fool Pickleball fun." The players were divided into teams composed of a range of technical skills. Each team developed a theme and crazy outfits and some went so far as to coordinate their colors. Among the team names: Pickle & Pucker, Pickle Pirates, Sweet Petites, Super Dills, and the Dirty Dills.
The winning team with the most points was the Exploding Pickles, with team leader Pat Hawkins leading the charge. The losing team with the fewest points was the Dirty Dills, led by Karen Bellinger. Runner-up to the team with the fewest points was Been Pickled and leader Raynelle Duhl. The team with the third fewest points was Tickle My Pickle with team leader Kathy Becker.
Pat Hawkins also won the pickle eating contest—consuming some 40 of the green delicacies. A special thanks to Shelley Ziegler, Sherry Smith, and CJ Utecht for a masterful design of a wonderful club event!