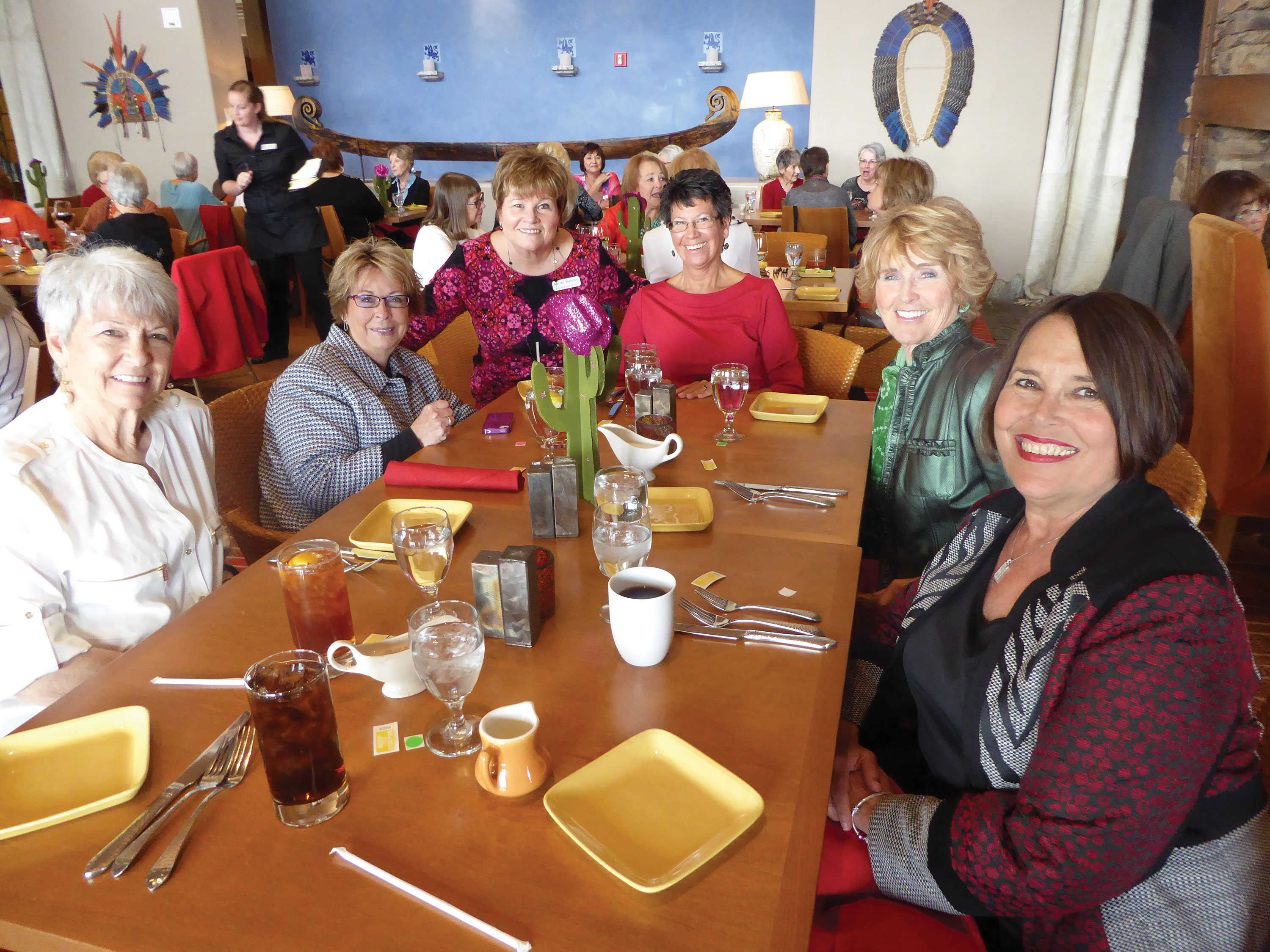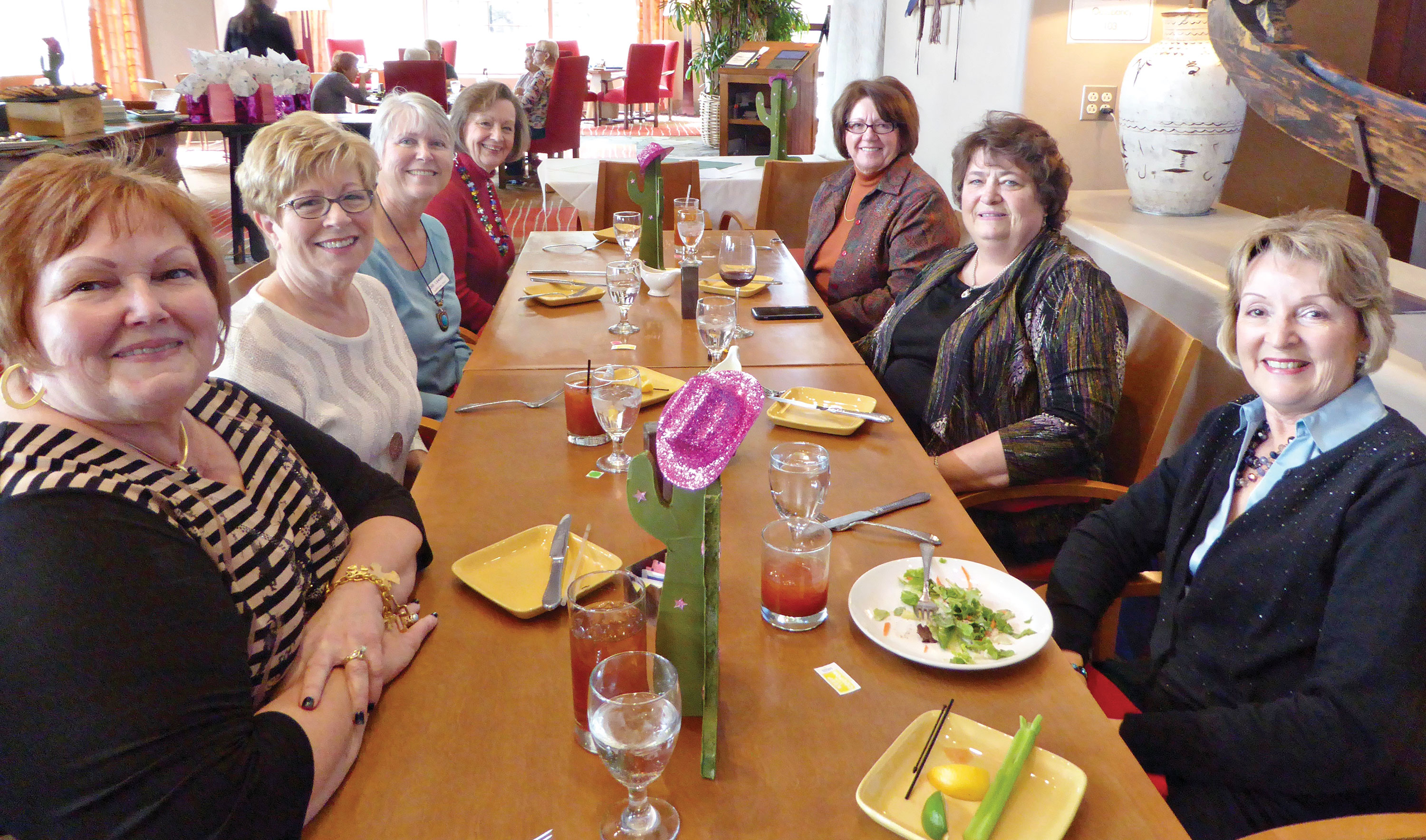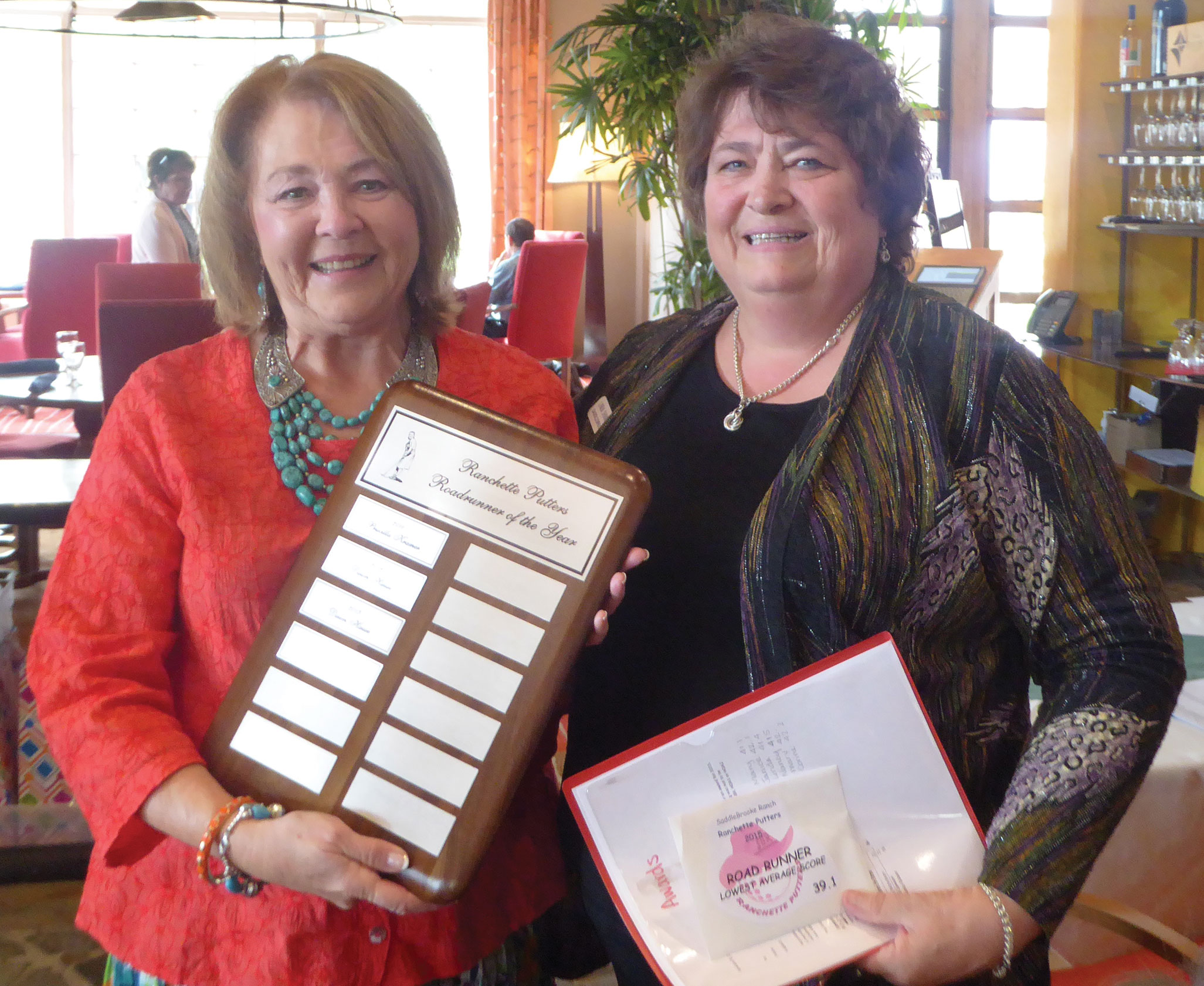 Lorretta Johnson
Wow! 2015 was a challenging year for the Ranchette Putters. The putting green was leveled in early spring to make way for new development, and the new putting green was not open until late December. In the interim putting was periodically scheduled at the putting greens at SaddleBrooke's HOA One and HOA 2. Another fun alternative was invented called "Wicket Putting," a creative game played on regular grass with golf balls and putters but the ball is hit through croquet wickets versus into a hole.
Despite all the obstacles there were many things to celebrate! The annual luncheon to recognize 2015's Ranchette Putters' achievements was held on January 18 at The Grille, Gallery Golf Club, Dove Mountain. The 69 members attending enjoyed socializing for a while and then sat down to savor a lunch with a choice of three entrees and a buffet dessert table.
After lunch Linda Shannon-Hills, 2015 president, welcomed everyone and presented the Putters awards for 2015. She noted that the awards were based on the short time putting was available at The Ranch, plus the putting events held at HOA One and HOA 2. That totaled 18 putting times. Wicket Putting was not counted.
The prestigious Roadrunner Award for lowest average score went to Alyce Grover who had an average score of 39.1. Her name will be placed on the plaque which is displayed in the La Hacienda Club House Awards Case. Runners up for the award were Karen Gressingh with 39.9 and Deb Lawson with 40.9.
Best Attendance was won by Linda Nicholson for attending 17 of the 18 putting events. Most Holes in One was also won by Linda Nicholson.
A fun raffle was also held that elicited many groans as the numbers were read and people missed the prize by just one or two numbers. Fifteen lucky putters went home with special gifts.
At the luncheon's end, Nancy Galant, the 2016 president, presented a gift to Linda Shannon-Hills, 2015 president, in appreciation of her service to the Ranchette Putters.
A special thanks goes out to the 2015 Board, committee leads and all who volunteered to help make 2015 a great year!