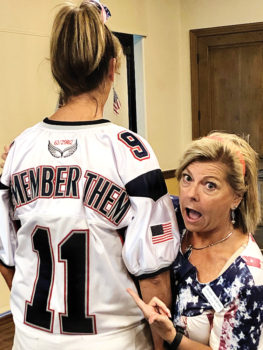 Camille Esterman
September 11, 2001, is a date none of us will ever forget.
On Wednesday morning, Sept. 11, two Ranchette Putters wore clothing to pay tribute to all of our county's fallen heroes. Denise Sandoval's jersey displayed the numbers 9 (front) and 11 (back), along with the printed missive "Remember Them." Jacque Hendricks, the club's president, honored the victims with her patriotic top.
A somber moment of reflection reminded everyone how lucky we are to live in the United States of America.