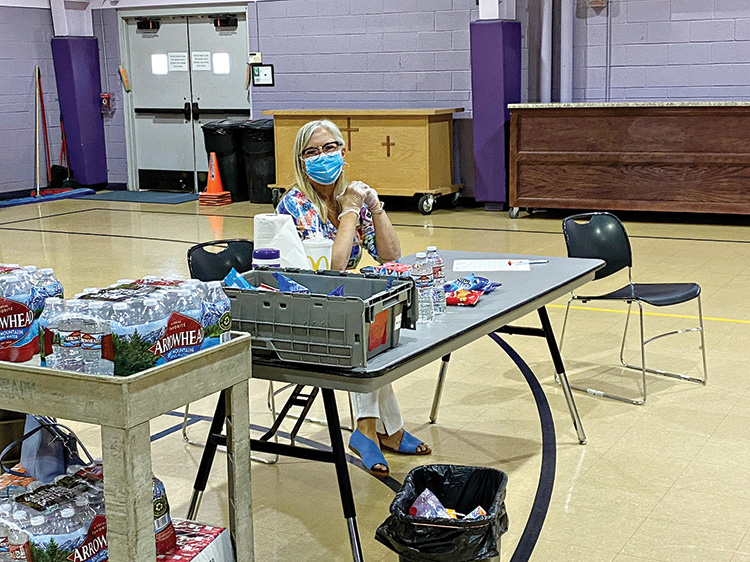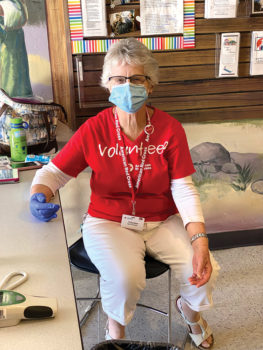 Linda Shannon-Hills
Donating blood makes a big difference in the lives of others. SaddleBrooke Ranch (SBR) residents have always stepped up to the challenge during our regular blood drives, but our May blood drive was challenged when the HOA had closed the facilities back in March. The question became, what can we do to hold a blood drive? With the help of the Tucson Red Cross Blood Drive office, SBR was able to partner with Resurrection Lutheran Church in Oro Valley and offer a greatly needed blood drive.
U.S. Surgeon General Jerome Adams is urging healthy Americans to donate blood during a mass shortage that was indirectly caused by the coronavirus. The Red Cross says they are in critical need of blood donations, because it had to cancel blood drives in the wake of the rapid spread of COVID-19 and social distancing across the country. Reading this message, we knew many residents in the Ranch wanted to help.
Signup for the May 9 drive exceeded our normal numbers, with 62 people on the roster, so the Red Cross added more personnel and equipment to meet this challenge. SaddleBrooke Ranch was able to provide five volunteers to help out: Jan Martin, Bonnie Richter, Dian Gowen, Anne Brett, and Linda Shannon-Hills, along with a regular Red Cross volunteer, Del Johnson. Donors were required to have their temperature taken before being allowed to come into the gym to register. Masks were mandatory and gloves optional. Red Cross personnel would wipe down to sanitize the tables and equipment between each donation. Tables were farther apart, and chairs were set about 6 feet apart with "social distancing" as we all moved around.
By the end of the day, we were all very excited to have 63 units of blood donated, which included four Power Reds (two units of blood per donor) helping us reach this great turnout. According to the American Red Cross, blood donations save the lives of children and adults struggling with cancer, traumatic accidents, blood disorders, and other health issues every day. The need for blood donations is extremely high—the organization estimates that someone is in need of a blood transfusion every two seconds in the U.S., and just a single donation can help save up to three people's lives.
If you are healthy and want to help, sign up for the next SaddleBrooke Ranch Blood Drive at redcrossblood.org on Saturday, July 11, at the Ranch House SOL Ballroom from 7 a.m. to 12:15 p.m.