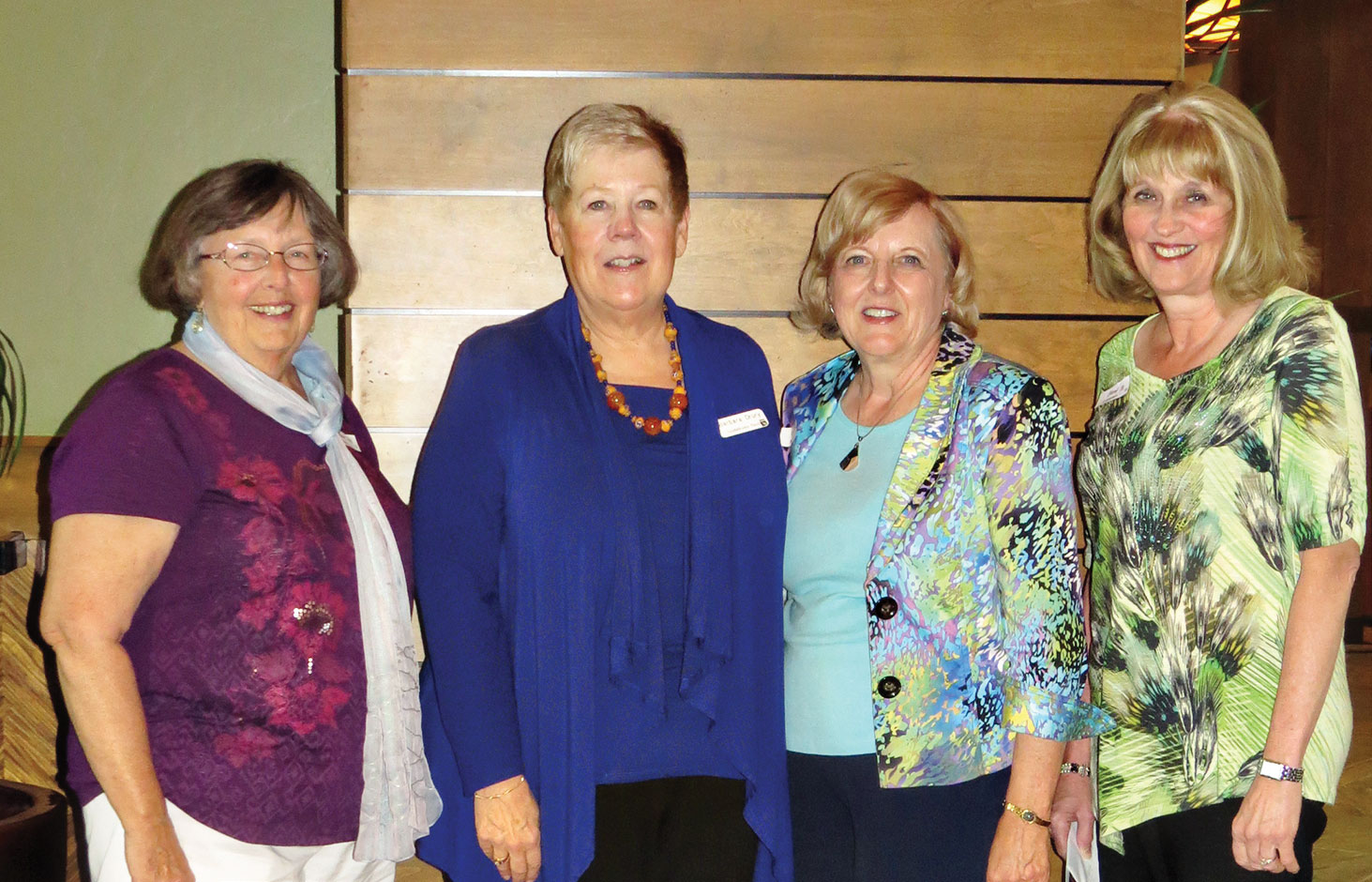 The SBR Birthday Club luncheon held on Monday, March 9, celebrated eight birthdays and welcomed six newcomers to the Ranch.
Our speakers were the entertainment team of Nancy LaViola, choreographer, and Sean McArthur, actor, singer and playwright, who founded the Great American Playhouse located in the Rancho Vistosa Center. Their goal was to offer wholesome family programs that entertain all ages. After numerous challenges, they opened in August 2013.
The Playhouse offers original performances full of music, dancing and melodramatic comedy on Thursdays through Sundays. Attendees may be mentioned–or even included in the performances. They offer not only lively entertainment but also pizzas, salads, nachos and subs plus a variety of beverages, beer and wine to be enjoyed during the performance. Free popcorn is served at each table.
Janice Neal was the lucky winner of their $60 gift card for tickets, food and beverages.
For more information about the Great American Playhouse's current playbill, go to their website www.greatamericanplayhouse.com or call 520-512-5145.
Tickets for our Spring Fashion Show, to be held on April 20 at the MountainView Country Club Ballroom in Saddlebrooke at 11:30, are currently on sale. The cost is $20. Fashions from Maya Palace will be modeled by our own SBR friends and neighbors.
To purchase a ticker contact: Nini Falconer at [email protected] or 520-229-9966; Margaret Yonkovich at [email protected] or 714-325-9721; Martha Sampson at [email protected] or 520-314-3602.
The Birthday Club meets on the second Monday of each month at 11:30. Our friendly club provides a venue for new and current residents of the Ranch to socialize while enjoying a luncheon and program. Newcomers are welcome. To register for the next luncheon to be held on April 13, contact Martha Sampson. Her contact information is listed above.