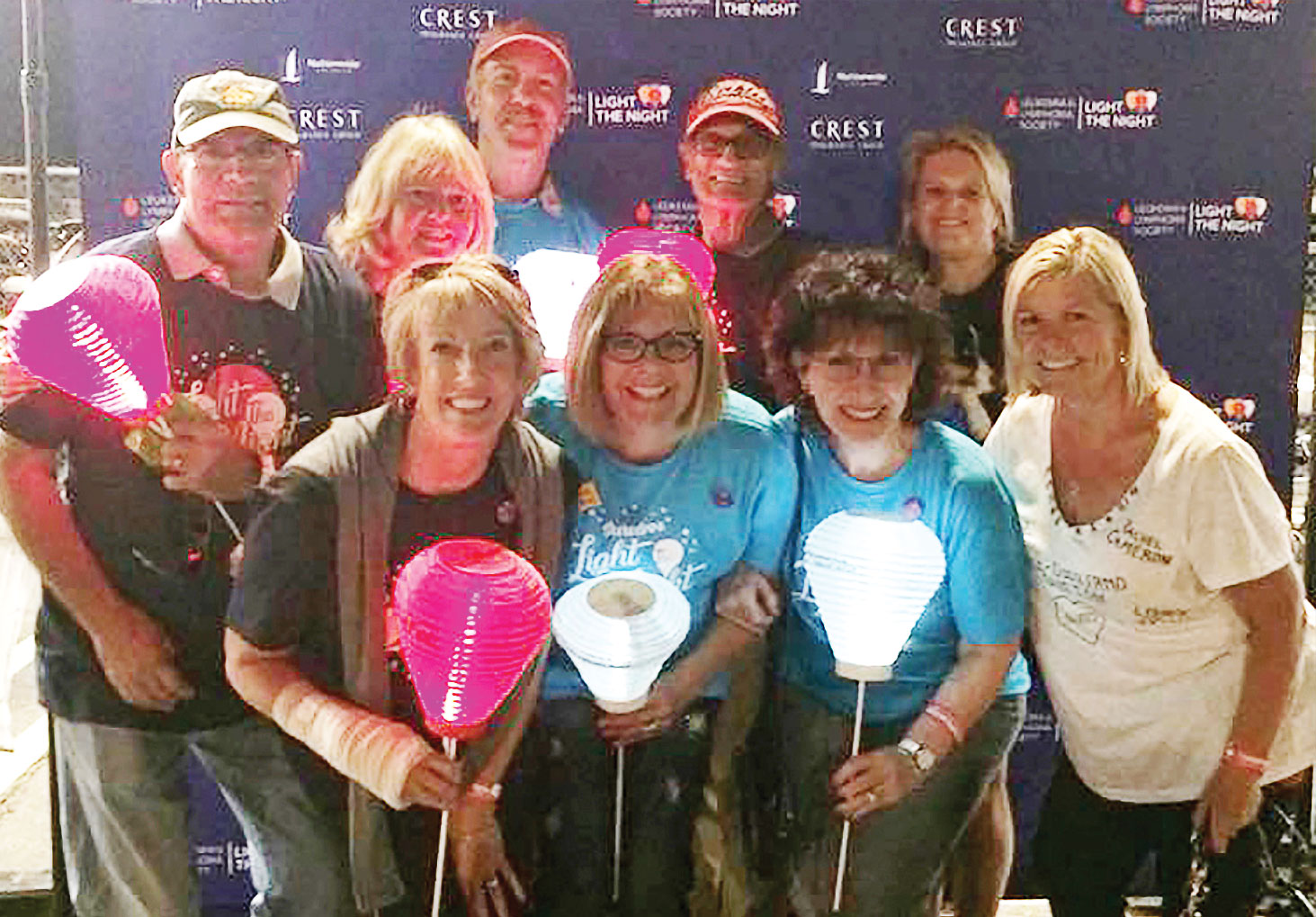 Sandy Jessop
We are team SBR: Supportive, Brave, Resilient. This team name perfectly describes this supportive community! No matter what the issue, we are there for each other in a supportive, restoring and loving manner. Last year SBR was one of the top fundraising teams. So, mark your calendars and let's make 2018 bigger and better than ever.
Cancer touches all our lives, and this organization honors all those who have battled any kind of cancer. This is a great event that you will not want to miss
Now is the time to register for the SBR Cancer Support Group team for the third annual team SBR at the Leukemia/Lymphoma Society's Light the Night event on Saturday, October 20. Festivities start as early as 2:00 p.m. The short walk takes place at sundown. Walk night is a light filled evening where we come together as a community to honor survivors, raise awareness of blood cancers and remember those who have lost their battle.
Fundraising is suggested but not required and registration is free!
In fact, last year our team raised over $7,000, placing us in the top three fundraising teams!
Visit our team page at https://pages.lightthenight.org/az/TucsonL18/SBR and join our efforts today! Click the 'Join' button next to our team name at the bottom of the page and follow the prompts to register.
Can't attend the walk? Feel free to make a donation to the team member of your choice by logging on to https://pages.lightthenight.org/az/TucsonL18/SBR – then choose a team member from the Donate to a Team Member section on the right side of the page.
For more information please contact Sandy Jessop at [email protected] or by phone after 2:30 p.m. at 520-686-4566.
Don't delay – register today!