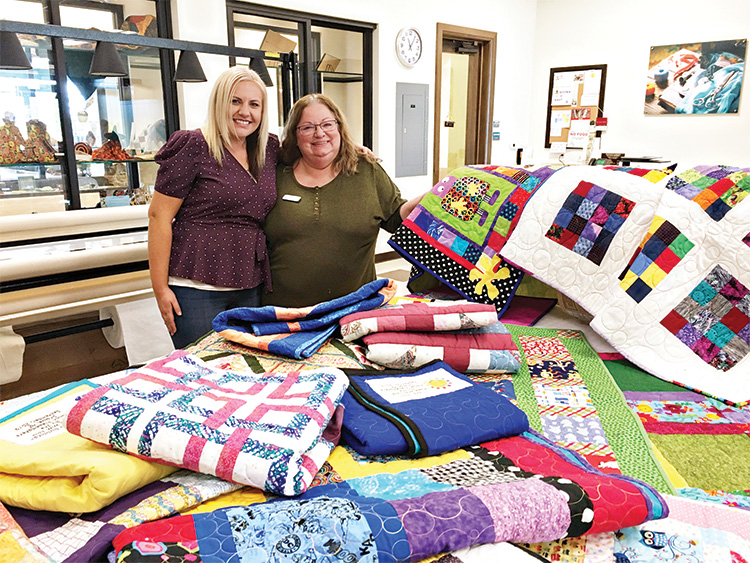 Lorraine Smith
The Ranch Piecemakers adopted La Casa de Paz as the beneficiary for its community outreach project during 2019. During the year, Piecemaker members stitched together over 28 quilts which were donated to this women's domestic violence shelter in Pinal County.
In addition, CJ Kerley spearheaded a Holiday Clothing Drive and drove over to Florence to deliver two carloads of clothes for the residents.
La Casa de Paz Shelter service opened in 1986. The facility is the only domestic violence shelter of its kind in Western Pinal County. The goals of La Casa de Paz are to provide safety, stabilization, basic needs, guidance, and counseling to families in need. Women are assisted with exploring choices and alternatives to domestic violence. Through advocacy and case management, staff assist members with locating appropriate providers of legal, medical, vocational, educational, and/or other human services. If you would like more information about La Casa de Paz, you can look at their website www.against-abuse.org.