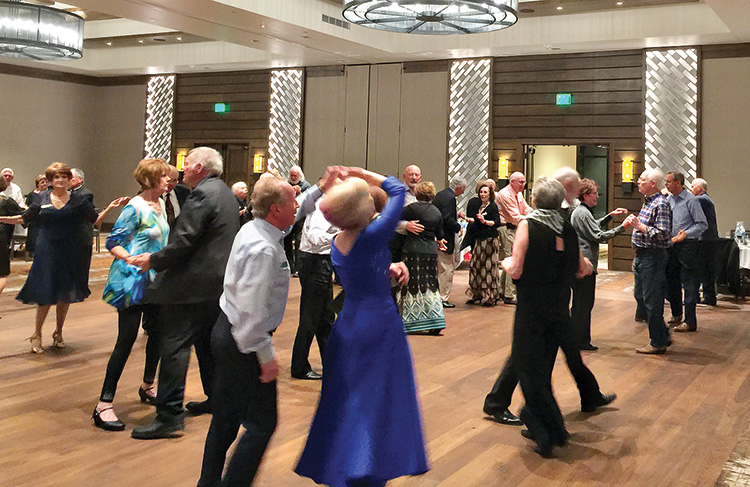 Carol Osgood, PR Committee
This club is for all dancers. Improve your skills or learn to dance for the very first time! It is all for fun, with a wonderful social network. You can dance like no one is watching!
The February Dance and Dine, in the Sol Ballroom, was well attended and had many dancers from other clubs, who discovered how much fun the Ranch group of dancers are! The next Dine and Dance is March 20. Sign up online.
The new six-week series of classes begins mid-March in the fitness room of the Hacienda Club; Sundays 4-5 p.m., Mondays and Wednesdays 6:30-7:30 p.m., with practice times Thursday 6:30-7:30 p.m.
Level One and Level Two Ballroom dances include: Waltz, Rumba, Foxtrot, Cha Cha, American Tango, and Single Time Swing. Lessons for Country Western include Two Step and Waltz, learning basics, turns, techniques, and musicality.
It is time to get dancing!
Non-members are welcome to all dances. Details are on our website, sbrsbdc.club.