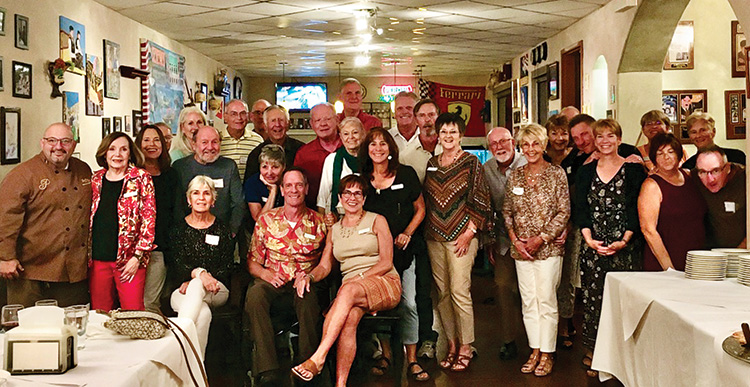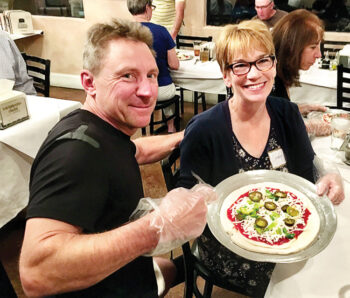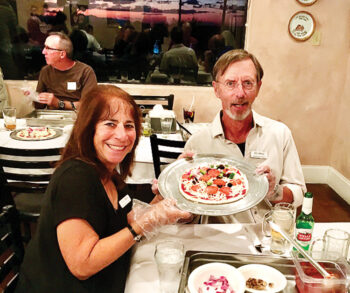 Judy Fisher
Residents of Unit 1 and their guests had a blast when they gathered at Nonna Maria's in Oracle for a Pizza Party on Oct. 14.
We were treated to a lecture and pizza making demonstration by owner/chef Frank Palazzolo. Afterwards, individual pizza shells and all the makings were delivered to the tables for a "Make Your Own Pizza" Party. There were some very creative pizza pies made! While the custom pizzas were cooking in the oven, the guests mingled and enjoyed a full pizza, salad, and dessert buffet.
This is the third Unit 1 Social/Get Together since April, with the first two on the SaddleBrooke Ranch Event Patio with drinks, snacks and/or dinner and bocce on the nearby green.
Organizers for this event were Judy Fisher, Linda Harvey, Consuelo Melhuish, Debbie Norwood, and Jan Olsson.