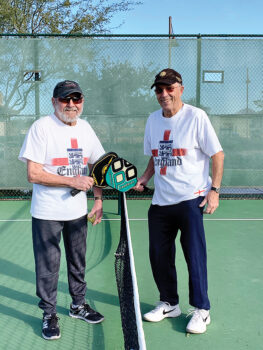 Alastair Stone
Five years ago, Mac Melhuish and Alastair Stone were unbeatable when playing pickleball together, going 16-0 for the year.
Then they had 160 years between them, and a plan was put in place to play in January 2021.
Alastair would be celebrating 80 years, and Mac would already have had his very special birthday (work it out!)
Good luck to all the oldies in SBR.